SETsquared Workshop: How do you create and manage contracts?
DATE: 30th November, 14.00 - 16.00
Ed Boal, Digital Media & Technology Lawyer at

 

Gregg Latchams, will guide attendees through the magical mystical world of contracts – from how they are created through to how they managed and what happens when things go horribly wrong. This will be an interactive session where attendees should feel free to ask any questions and discuss any issues they have encountered from their first-hand experiences.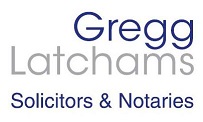 If you are interested in participating in this SETsquared Workshop, please follow this link to buy your ticket.
Subscribe to the monthly e-newsletter to hear news and updates from the Bristol SETsquared Centre, as well as catch up on our member news, events, opportunities and more!
#wegrowthhub #startup