Client Portal
The SETsquared Client Portal was closed in May 2020. However we continue to work with commercial partners to offer preferential deals on some leading platforms.
Commercial Partner Offers
You will find below offers from our Commercial Partners on preferred terms available to SETsquared supported companies.
To access these deals you must be a currently supported company.
Please note: all offers are correct to the best of our knowledge. The final terms of the deal will be arranged between the SETsquared supported company and the provider. SETsquared will not be held responsible for any inaccuracies listed in any of the offers, please Contact Us to let us know if you see any deal that is not as listed. Thank you.

Vestd helps companies manage their share scheme headache-free and ensuring compliance from day 1. Learn more about Vestd.
---


citrusHR provides expert, cost-effective HR advice and time-saving online software that's tailor-made for the early-stage and scale-up companies SETsquared supports. Learn more about citrusHR
---



We are pleased to announce that as a benefit of our partnership with Google, SETsquared supported companies may be eligible for membership in Google's Cloud Startup Program.
Learn more about the Google Cloud deal
---


Cleantech innovators are creating solutions to address the world's epic challenges.
Learn more about the Autodesk deal
---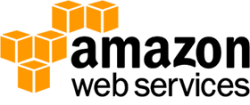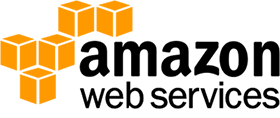 The team at Amazon Web Services has a startup program for SETsquared supported early-stage companies.
Learn more about our AWS deal
---


datapine is a Business Intelligence tool built for SMEs. SETsquared are delighted to have partnered with datapine to offer their solution to SETsquared supported companies.
Learn more about the datapine deal
---


SETsquared have partnered with Mentor Graphics who enable companies to develop better electronic products faster and more cost-effectively.
Learn more about our Mentor Graphics deal
---


NeonDrum is a targeted global online news release distribution and monitoring service for PR professionals.
Learn more about the NeonDrum deal
---


SETsquared companies can now access MATLAB and Simulink gratis for one year courtesy of MathWorks. This offer is open to companies with no more than ten employees.
Learn more about our MathWorks deal
---


HubSpot provide a host of tools to assist startups with their marketing. All from a single platform.
Learn more about our Hubspot deal
---

Simple to use, looks fantastic, and saves time allowing entrepreneurs to focus on growing their business. Xero is online accounting software that is an ideal solution for start-ups.
Learn more about SETsquared's Xero deal
---


The ANSYS Startup Program gives you full access to CAE simulation software bundles that are built and priced to help entrepreneurs grow their business quickly and cost-effectively.
Learn more about our Ansys deal