myDATA³
myDATA3 is the all-in-one instant business dashboard.
myDATA3 is the all-in-one instant business dashboard, specifically designed for tech start-ups, scale-ups, and their marketing teams.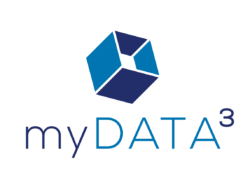 As a SETsquared member ourselves, we're delighted to offer a special offer to SETsquared members:
50% off myDATA3 Pro for life…forever, from now on, ad finitum.
Benefit from:
A single source of truth for all your business data
Data connectors – instantly connect Google Analytics, MailChimp, LinkedIn, Facebook, Twitter, Zoho, HubSpot, YouTube, Instagram, Xero, Quickbooks and more
Insights tool – use natural language to interrogate your data
Sharing – invite your team to view your business metrics all in one place
Campaigns tool – analyse data, from all sources, for a specific time period
Home dashboard – customisable tool to show your priority metrics in one place
Benchmarking tool – see how your business performance compares to others
More information can be found at https://mydata3.com
Next Steps
Please contact Hugo Armitage for details on how to sign up to the myDATA³ deal. Please include your company name and which SETsquared centre you are affiliated to, and Hugo will be in touch.
Contact Hugo
Disclaimer
Please note: all offers are correct to the best of our knowledge. The final terms of the deal will be arranged between the SETsquared supported company and the provider. SETsquared will not be held responsible for any inaccuracies listed in any of the offers, please Contact Us to let us know if this deal is not as listed. Thank you.