EVENTS
Sustainable Technologies Outdoor Networking Event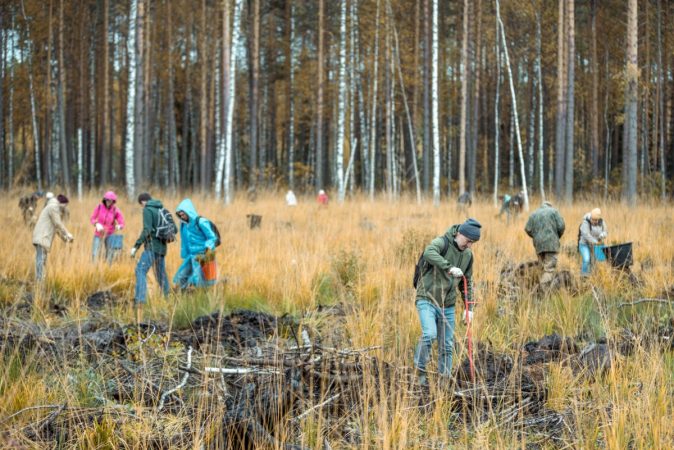 Join SETsquared and the University of Bath and West England's Sustainable Technologies Scale-up Programme for their September outdoor networking event – a great way to connect with like-minded people whilst doing good for the community around you.
Working with Your Park Bristol and Bath – a local charity, the Sustainable Technologies Programme team are inviting their business cohort and local organisations to their team networking event on Friday 23rd September at the beautiful Blaise Estate in Bristol from 12 noon.
The Blaise Estate is a 650-acre parkland, which includes a museum, castle, and children's play area. The park can be accessed from Kings Weston Road, BS10 7QS, and is about 30 minutes by bus or car from Bristol city centre. There is also a car park on site (charges apply). During the afternoon, teams will work together to remove rhododendron (invasive species) that outcompetes many native species that are better for nature.
Please Note:
We recommend that you wear suitable clothing and shoes for the weather, which you don't mind getting dirty and have full-length legs and sleeves. Gardening gloves are also recommended.
Please bring water, lunch and other snacks with you.
Warm drinks and biscuits will be provided.
Toilet and cafe facilities are situated near the play park.
Be prepared to get involved with a good range of physical activities.
Relevant equipment to carry out the activities will be provided upon arrival.
12:00 – 13:00:  Welcome, lunch & networking in the park (please bring your own food as lunch is not included)
13:00 – 13:15:   Introduction, briefing, and health & safety from Your Park team member
13:15 – 14.30:    First teamwork push (arrange into two-three groups to take on tasks identified)
14:30 – 15:00:   Tea, coffee & biscuit break (provided)
15:00 – 16.15:   Second teamwork push (mix up groups and tasks to allow further networking)
16.30 – 16.45:   Reflection, further refreshments and close
Please fill out the online form below to register and confirm your place for this networking event. A week before the event you will receive a briefing document with all relevant information.
We value your privacy and will never pass your details on to third party organisations.
Mailing List sign-up
Get all the fresh insights first! Stay up-to-date with all the
latest investment news, blogs and all things SETsquared.
Sign-up
Close