GradInvest

2020
A – Z OF COMPANIES
The following long list of companies have applied to pitch at this year's GradInvest event. They will now take part in a rigorous selection process which includes an online pitch plus regional pitch events, in order to select the final 20 that will take part.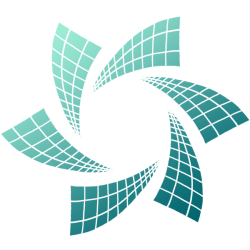 Absolar puts free solar panels on empty roofs, so people can access clean & cheaper electricity, saving energy bills, tackling #ClimateChange.
---
AlboTherm Reactive Glazing
AlboTherm Reactive Glazing company will save people money and lower carbon emissions with our reactive coatings that use smart polymers to passively control temperature.
---

4 out of 5 suicides are men. This fact alone paints a dark picture around how us as men deal with our mental health issues. How we deal with our mental health is similar to how we deal with our physical health; often in solitude and often not to a healthy regard. On average we are consistently closed off, embarrassed and self-conscious about problems that affect men every day.
---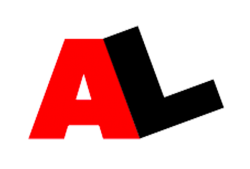 Apollo Laboratories is a talent accelerator which develops individuals to perform in an expanding data driven workforce by providing intensive training and experiences.
---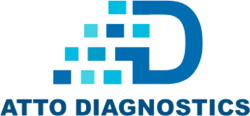 Atto Diagnostics is revolutionising diagnostics manufacturing and saving lives when it really matters.
---

BassCamp is an affordable & social pre-pitched festival campsite, offering pre-pitched tents & a communal hub to upgrade everyone's music festival experience.
www.basscampuk.com  @BassCampUK
---
Behavioural insights for development
Use deep insights from the behavioural sciences for social good by designing, testing and escalating solutions that improve lives, build better systems and ultimately, drive positive social change in developing countries.
---

Chisel Robotics is creating a cutting-edge medical software and hardware interface between the human residual limb and bionic limb by integrating smart materials, electronics and novel embedded artificial intelligence.
www.chiselrobotics.com  @ChiselRobotics
---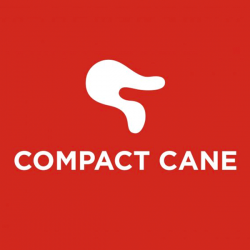 Compact Cane is the new discreet, pocket-sized, digital mobility aid, designed to empower visually impaired people to live limitless lives! A new way to experience life after sight loss.
---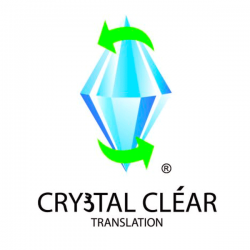 To empower and help refugees and migrants through the use of language; using language as a tool to help new refugees and migrants to integrate while helping those who have been in the UK over 5 years to use their language skills as a means of income.
www.crystalcleartranslation.com
---
D-Detect
Touchpoint for pharmaceutical companies. Point of care lab on chip apparatus. Since vitamin D treatment is temporary. It will be loaned by the pharmaceutical companies. There will always be an option for the individual to buy it.
---

We, Eazl., will provide students and artists in general with a positive community where they can discover, sell and buy art better than any other online market place.
We do this by offering a sleek, user-friendly app where it is easy to filter and discover art, fostering a positive culture and community discussion whilst connecting people and offering a lower commission than others.
---

eTEU Technologies is a digital platform for SME freight forwarders, which allows them to optimise data sharing and enables secure trade documentation transfer in the digital format. eTEU allows freight forwarders to speed up administration of documents, reduces administration and documentation costs and helps to prevent fraud and forgery.
www.eteu.co.uk @eTEUTechnology 
---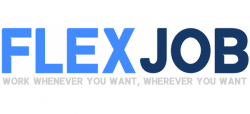 A digital revolutionary platform connecting workers with big and small businesses.
---
Hazel McShane
Women normally queue up to 34 times longer than men for the toilet. For every women's public toilet there are 10 male urinals.
Our solution is a women's urinal. This model will enable women to be safe, efficient and sustainable, improving user experience and event culture.
---

HOP's mission is to give individuals more control over their long-term health and wellbeing through the foods they eat. Currently, HOP retails protein bars and flour made using crickets for high-quality and sustainable nutrition. Fuel your future!
---

Alcohol-Free Beer – great tasting craft beers, without the hangover or compromise.
infinitesession.com  @infintesession
---

Kaedim uses AI to turn your sketches into digital 3D models in seconds, helping designers to spend more time being creative by enabling rapid iteration in a fraction of the time.
---

Connecting businesses with top well being providers in a simple and streamlined way and allowing businesses to track the impact of their well being strategies and spend through tangible data insights.
---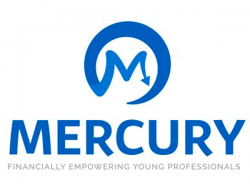 We financially empower young professionals. Facilitating them to financially plan, set goals and grow their personal wealth through effective education and investment guidance.
---

A short film streaming platform that is free for viewers and generates feedback, translating them into reports driven by AI and sentiment analysis for filmmakers to use to support their ideas.
---

Mozee Makes Tourism Smarter. Creating digital solutions driven by data.
Bridging the gap between the digital consumer and physical attraction.
---

Nodul aims to revolutionise the efficiency and performance of high-powered computing data centers by optimising a specific type of hardware called an FPGA. These devices will take over the current systems used and Nodul will utilise both software and hardware solutions to place it at the forefront of this newly emerging market.
---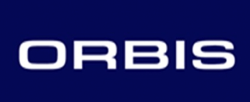 Orbis is the missing piece for the game-streaming and digital entertainment industry to thrive; presently, the market is unstructured, oversaturated and inefficient. This venture will provide direction, support, and efficiency across all three customers/partners. A business concept that may make industry in its own name.
---

Creating displays of the future with future thinking. Palaven aims to create environmentally friendly spectacles in the sky which are more personal and meaningful than conventional firework displays.
---

Peppercorn connects businesses with excess food to local non-profits in need. We deal with all the logistics for a business that wants to donate food instead of throwing it away to landfill.
All the business needs to do is log their food on our platform and Peppercorn does the rest. They know it's going to a good place rather than the bin.
---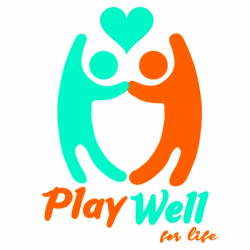 Creating innovative online and offline games to train the skills to lead happier, healthier lives.
---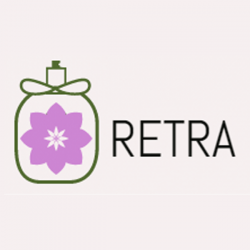 Did you know India's floral waste accounts for 1/3rd of the total solid waste in the country?
Imagine being able to add value to it instead of returning it to a landfill!
Retra is doing just the same by extracting oils from the country's floral waste leading to sustainable floral waste management
---

SideKik is a platform that will allow students to easily list and sell a service alongside their degree. From programming and CAD design, to photography and personal training, there is an extensive list of services that could be offered via the platform.
sidekik.online
---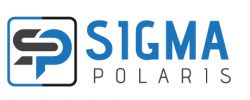 Sigma Polaris provides data-driven candidate-assessment and shortlisting technology to help HR professionals easily and quickly make well-informed decisions without bias. Our technology saves up to 90% of pre-screening time, finds 4-5 times more qualified candidates than manual methods, and prevents an average of 29 cases of biased valuations per hire.
---

SilviBio's innovative moisture-retaining materials for seed coatings and soil conditioners help plants grow under drought conditions. They offer a sustainable alternative to petroleum-based polymer hydrogels, while reducing demand for our limited resources, water and fertilisers.
---

What if you could see through the sensationalised headlines and agendas in the news to understand what's actually going on?
---

At Simple Stent, we use our bespoke test rig to develop novel urological products improving patient care.
futureworlds.com/discover-simple-stents-transforming-ureteral-stenting/
---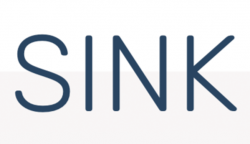 Sink is a simple app empowering customers to help tackle climate change while enjoying their everyday coffee.
---

We give anyone the opportunity to practice a language through interactive and personalised stories and compelling characters, anywhere and anytime.
---

Did you know that you can now buy time?
Focus on what's important to you, with access to the student workforce for those jobs that are better left to someone else.
www.student-works.co.uk  @StudentWorks
---

The Washing Machine Project is aimed at alleviating the burden of handwashing clothes for everyone everywhere. 70% of the world does not have access to an electric washing machine – we have developed a standalone, of the grid, washing machine that is portable and affordable.
www.thewashingmachineproject.org@thewashorg
---

Unirent is a platform that increases transparency in the student rentals market to empower students to make better decisions on where to live and to improve the bottom line of student housing.
staging.unirnet.uk
---

Wisdom is augmenting the pursuit of knowledge by giving users control of content and providing only the most relevant and important information. Wisdom understands that everyone is different, and allows you to consume information in an inquisitive, and exploratory manner made for you.
---