NextGen Invest Ventures
A-Z LIST OF SHOWCASING VENTURES
3DCT 
3DCT (University of Bath)
 3D Composite Technology (3DCT) produces revolutionary Delamination-Free Fibre Reinforced Plastics (FRPs) utilising an innovative proprietary 3D reinforcement that allows customisation of the final mechanical performances, reduces the manufacturing time and relative costs and experience a "safe" ductile failure similar to metals.
---
 
Aksense
A portable device that provides a quick and accurate diagnosis of health infections, enabling doctors to provide treatment quickly, saving time, money and lives.
---

Aramune (Queen's University Belfast)
Arumane is a plant-based, orally available food supplement which can boost the immune systems of animals without increasing antibiotic resistence.
---

BIOXHALE (Loughborough University, University of Leicester)

A fresh breath of innovation for COPD patients: a smart breath analyser for precision medicine.
---
CDotBio
CDotBio (University of Bristol)
Creating adaptable crops using carbon nanodots to carry molecular cargoes into plants to generate a rapid response to our changing climate.
---
digiLab
digiLab (University of Exeter)
digiLab provides a suite of software for rapidly constructing and deploying highly customisable, analytical digital twins for engineering.
---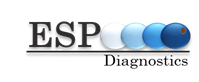 ESP Diagnostics (Newcastle University)
An in-vitro diagnostic assay for detection of neurodegenerative disease.
---
Golem
Golem (University of Edinburgh)
Extracting value from genetic and health-related data is key to address unmet medical needs in different areas such as drug targeting or personalised medicine. Golem's proprietorial technology can explore different data sources in real time whilst being fully compliant with security and access regulations.
---

Lineat Composites (University of Bristol)
Lineat Composites – forming the future of high-performance sustainable composites.
---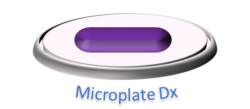 Microplate Dx (University of Strathclyde)
Microplate – a rapid, low cost, sensor-based and versatile antibiotic susceptibility test for urinary tract infections.
---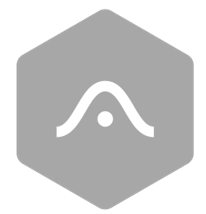 OxHOME (University of Oxford)
The OxHOME project is a senor wearable technology in the form of a mouth piece or mouthguard that can measure performance and fatigue of an athlete without the need of a sports laboratory.
---
PoliValve
PoliValve (University of Cambridge)
Improving patients' quality of life and reducing healthcare costs through next generation heart valves.
---
Quest Genetics (University of Exeter)
Quest Genetics: de-risking drug discovery.
---
RevoNA
RevoNA (University of Portsmouth)
RevoNA is based on a novel drug screening platform that allows high throughput testing and refinement of therapeutics that use or target RNA.
---

Scintam Engineering (University of Nottingham)
An advanced tool for removal of seized fasteners in high-value engineering systems. Fast, safe for the operator, and at low risk of damaging serviceable components.
---

ViridiC02 Ltd (University of Southampton)
We turn CO2 into tailored chemical intermediates, increasing sustainability and closing the carbon loop.
---