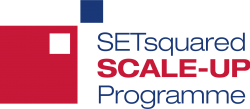 Innovations such as Artificial Intelligence, Internet of Things, big data, genomics, 3D printing, precision medicine, blockchain and Augmented Reality, are disrupting the healthcare sector and transforming the way services are delivered. They are powering clinical breakthroughs, diagnostics, electronic patient records, remote and preventative care and contributing to global challenges such as an ageing society.
Innovation needs public and private investment, academic expertise, specialist business support, mentoring and expert advice in order to be commercialised and adopted and that's where our Scale-Up Programme comes in.
Our mission is to accelerate the growth of SMEs through access to expertise at our six scale-up partner universities (Bath, Bristol, Cardiff, Exeter, Southampton and Surrey) and support to raise public and private investment.
The following funded support, event and workshop opportunities are currently open for applications.