£1.1 million will help develop products from super-material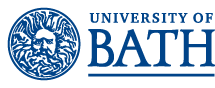 New ways of making and using the wonder material graphene will be identified through pioneering work by engineers and scientists at the Universities of Bath and Exeter in the Centre for Graphene Science.
Researchers have received a grant of more than £1.1 million from a total £21 million pot awarded by the Government to the most promising UK projects to accelerate the path to market for products which use the material.
The funding has been awarded by the Engineering & Physical Sciences Research Council, and was recently announced by Chancellor George Osborne.
An interdisciplinary team of chemists, engineers and physicists led by Professor Simon Bending of the University of Bath and Professor David Wright of the University of Exeter will look at new techniques of manufacturing and using graphene, a material made up of a single sheet of carbon atoms.
Professor Bending said: "Graphene is a single atomic layer of carbon and has extraordinary physical properties that make it ideal for a vast range of potential applications spanning ultra-fast electronic devices and touch screen displays to bio-sensors.
"Current methods of manufacturing graphene are either too expensive or unable to deposit directly onto the most technologically important substrates like semiconductor wafers.
"We plan to eliminate this bottleneck and accelerate the commercial uptake of graphene by developing entirely new ways to fabricate it.
"In Bath we will exploit our expertise in synthetic chemistry to adapt an industry standard atomic layer deposition technique for graphene growth directly onto a wide range of important materials."
Mailing List sign-up
Get all the fresh insights first! Stay up-to-date with all the
latest investment news, blogs and all things SETsquared.
Sign-up
Close