£38.8m raised by Scale-Up members so far in 2022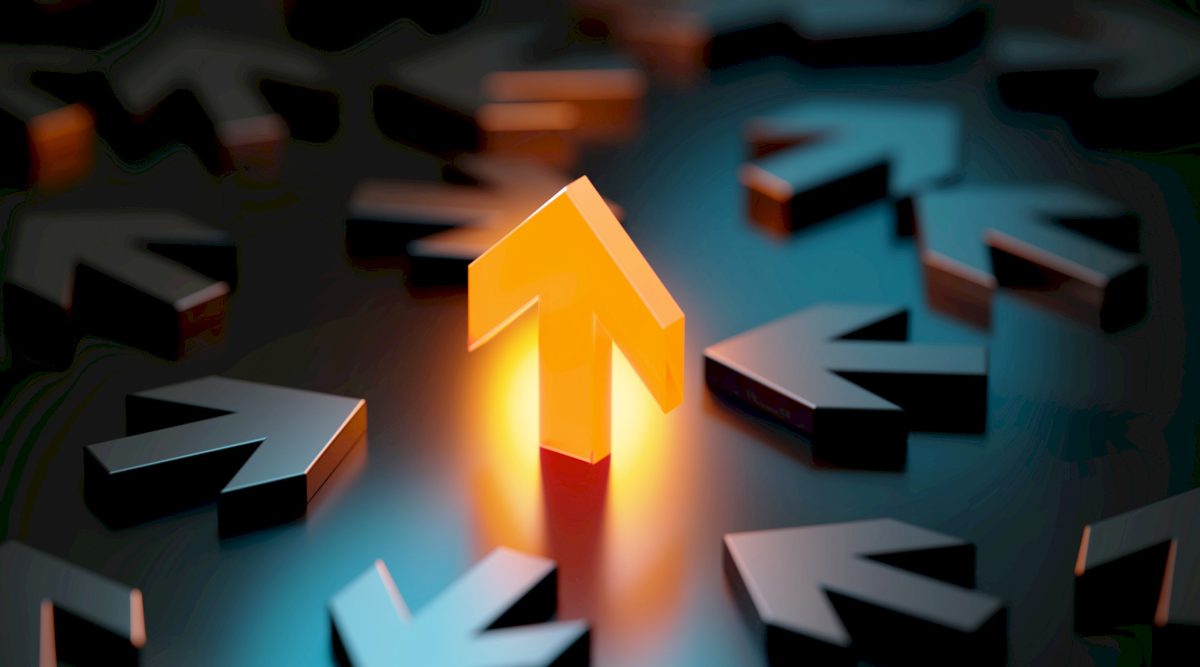 Congratulations go to a number of our Scale-Up members which have recently raised significant investment. Altogether they've announced recent investments worth over £38.8m – here's a round-up of the latest funding successes.
Investment raised: £32.3m
Nuclera is a biotech company developing accessible benchtop protein printing technologies, for same day screening and next day protein printing for multiple applications. It has raised $42.5 million – around £32.3m – in the first close of its Series B funding round.
Nuclera is making biology accessible through its eProtein™ desktop bioprinting technology. With desktop bioprinting, researchers and scientists take control of biology through streamlined access to a next-day supply of proteins. The technology has gained traction with customers in the pharmaceutical, biotech, agribiotech, and synthetic biology industries, which are already working with the company to accelerate their innovation pipelines.
Nuclera intends to use the funds to accelerate the development and commercialization of its eProtein™ desktop bioprinter.
Investment raised: £3.7m
Kymira produce performance and recovery garments for use in sports, healthcare, research, defence and space, with technology which is rooted in biochemistry and infrared technology research. It has secured £3.7m in investment from Euroblue Investments.
KYnergy® Infrared embedded fabrics feature specially designed fibres which contain carefully selected natural minerals which absorb otherwise wasted energy from the wearer and surrounding light. The energy is then converted into a targeted region of the infrared light spectrum, which causes an array of positive biological effects for the wearer. Benefits can include increased respiratory efficiency, temporarily increased local circulation, increase tissue oxygen levels, and pain relief.
The money will help build upon Kymira's current commercial and international growth and bring more advanced e-textile products onto the global market.
FluoretiQ has announced the completion of a £1.1m, pre-series A investment. Its pioneering NANOPLEX technology is a 15-minute proprietary diagnostic platform for bacterial infections.
The round was led by early-stage life science investors, Deepbridge Capital LLP, with significant participation from MAINStream, OION, SAIC and existing investors. This investment will enable the team at FluoretiQ to produce trial units of their first NANOPLEX™ product, a 15-minute UTI (urinary tract infection) diagnostic device.
Investment raised: £1m
Glaia is an agri-tech start-up developing ground-breaking carbon-based technology that reduces farming's climate footprint. Gaia has secured £1m in seed round funding from the Green Angel Syndicate and Yield Lab Europe.
Glaia was founded by two former University of Bristol scientists whose research led to the discovery of how to supercharge crop growth without increasing greenhouse gases. Glaia's new-generation biostimulants when applied to the roots or leaves give photosynthesis a much-needed boost and can increase harvests by as much as 40%. The technology could revolutionise the production of staple and horticultural crops.
The investment will allow the company to commercialise their game-changing carbon-based technology and scale-up production for market entry and pilot customer projects. The objective is to expand into the EU within two years, and North America within three years.
Investment raised: £600k
After gaining extensive press coverage and 1000+ customers globally with its social distancing device (including the NHS, MoD, Panasonic, Sony & Amazon), SpaceBands is now pivoting to create a new multi-feature hazard alert system that will aim to change the future of workplace safety, well-being and insurance. The Bristol-based company has closed their SEIS round and will soon be launching on the Seedrs platform.
The brand-new wearable and SaaS platform (app and web-app) will alert for a multitude of hazards that aims to protect businesses by preventing workplace injuries, reducing staff sickness, enabling workplace wellness whilst collating a paper trail of live safety data points. Employers will be able to make informed decisions about their workplace safety and will be able to monitor workplace stressors whilst prompting employees to action wellness at work.
Studies have shown sickness and workplace related injuries and absences cost the UK economy £77.5b per year.
The company plans to use the funds to onboard 6 members of staff, bringing tech in-house.
SpaceBands founders are award-winning Great British Entrepreneur of the Year awards finalists, TEDx speakers and Santander Entrepreneur of Year Winners.
Investment raised: £120k
Fox Robotics is an agri-tech company specialising in the designing, R&D and manufacturing of software and autonomous robots for agriculture. Fox Robotics has received investment from multiple members of Henley Business Angels, contributing to a total funding round of £120k.
The company has developed an autonomous mobile robot that is capable of traversing rough terrain and any type of weather – helping to tackle several agriculture challenges globally.
The company is focusing on the UK's soft fruit market, with the compounded labour shortage in the sector, Fox Robotics solves these fundamental logistics issues by improving the farms' logistics operations with its software and autonomous robot.
Fox Robotics plans to use the money to step up their R&D, by hiring senior engineers experienced in software, robotics, electronics, and artificial intelligence. They will also use this to fund their operations and manufacturing for their robots and technology.
Dem Dx has developed a CE-certified Artificially Intelligent clinical reasoning platform designed to assist frontline healthcare professionals in making initial clinical assessments more effectively and efficiently.
Dem Dx combines AI with deep clinical expertise to optimise care outcomes, it helps medically trained staff to make decisions faster and more consistently with access to national and local guidelines. It speeds up time to treatment and frees up senior clinical time to focus on more complex cases, resulting in better patient experience, more effective use of resources, and reduced stress on frontline health care staff.
This investment is an exciting opportunity for Dem Dx to build the commercial team. It will enable the expansion of the business throughout the UK and into the United States.
Lydia Green, Scale-Up Membership Manager, commented: "I am thrilled to see our Scale-Up member companies raising significant funds to aid their business growth. It is extremely encouraging to see multi-sector investment in new technologies such as artificial intelligence and wearable technologies, to sports data analytics and agritech. I will be watching closely to see what comes next for these inspiring scale-ups."
If you are a Scale-Up member company looking to raise investment, the Scale-Up Programme has a number of tools – including RAISE which contains all the information you need to run a successful investment campaign plus our investment platform which can promote your opportunity to an engaged network of investors. Contact Lydia Green for further information.
Mailing List sign-up
Get all the fresh insights first! Stay up-to-date with all the
latest investment news, blogs and all things SETsquared.
Sign-up
Close