50 students take part in 3 Day Start up programme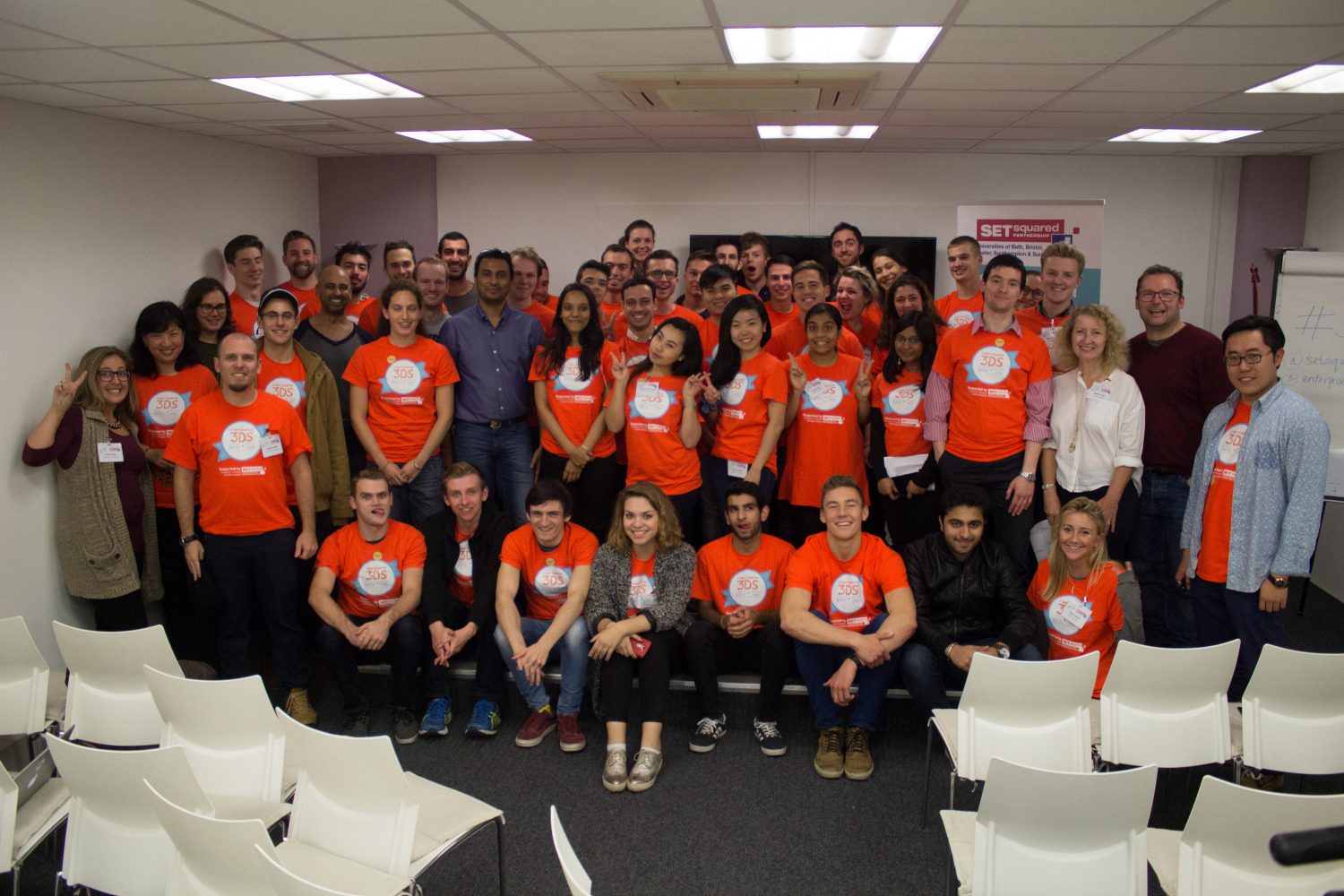 A fashion styling app, a social media service for time-strapped SMEs and an 'Air BNB' style website for quirky, underused event venues – were just some of the businesses pitched at SETsquared's latest event for budding entrepreneurs.
Students from across the five of the SETsquared Universities came together from 14th to 16th October for a 3 Day Startup (3DS) event.
From over 100 applications, 50 promising undergrad and postgrad entrepreneurs were chosen to take part in an intensive 50-hour weekend enterprise programme.
The concept for 3DS was created by the University of Texas and as is now run as a not for profit enterprise, with events taking place at universities around the globe.
SETsquared Student Enterprise Chair, Siobain Hone said: "We chose the 3DS programme because of its collaborative model – success is focussed on creating a great team rather than one team or another winning. This makes the teams look at customers and business models rather than each other and looks set to create candidates for our respective business plan competitions and SETsquared programmes."
Each of the 50 entrepreneurs that took part came along armed with a business idea. These were all pitched and the students chose the top 8 strongest ideas to form teams around. One of the key benefits of the event was that each team was cross disciplinary and cross university – so everybody benefitted from new expertise and ideas.
Participant Catherine Tynan, an International Management student form the University of Bath said: "3DS was really intense. I learnt so much about the tech industry and it opened my eyes to how apps are actually designed and developed. I'm excited to apply the models of business development to some of my own ideas."
Here's an overview of the eight business ideas that were worked on:
| | |
| --- | --- |
| Styalise: a fashion styling app | An app that tracks the latest fashions and trends. |
| Get me dressed | The deliveroo for fashion. |
| Care Connect | A service to address the challenges of the care industry. |
| Houzez | An online portal for students seeking accommodation and landlords. |
| WUU2 (What u up to?) | An app to find entertainment for the budget conscious. |
| Venu | An 'Air BNB' style website for quirky, under used event venues. |
| SM2 | A social media service for time-strapped SMEs. |
| Pads & Pons | A monthly delivery and subscription service of sanitary products, with a social enterprise twist – for every box delivered, one box is donated to a food bank or women's refuge. |
SETsquared will be running 3 Day Startup next October at the University of Exeter.
Mailing List sign-up
Get all the fresh insights first! Stay up-to-date with all the
latest investment news, blogs and all things SETsquared.
Sign-up
Close