A strong start in 2015 for Nquiringminds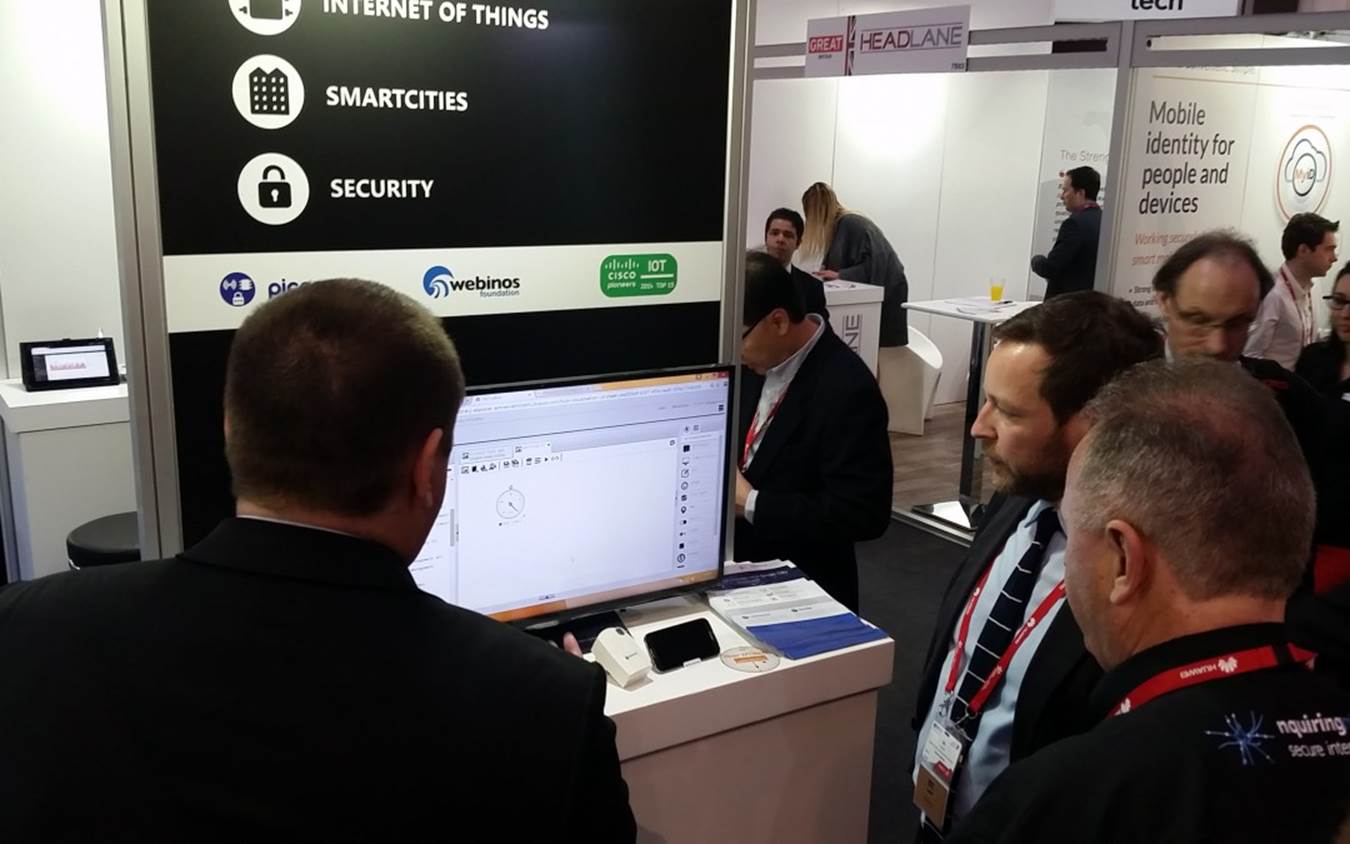 2015 has been a fantastic year so far for Southampton SETsquared member Nquiringminds, a company which is addressing the problem of 'connected things', eg the Internet of Things, Cloud and end-user devices.
The digitisation of our economy and society is accelerating and with the Internet of Things, there will be a new era of connectivity where billions of devices exchange data and instil intelligence in our everyday life.  Alongside smart devices comes the need to process and make sense of 'Big Data'. Any industry, and city will need to adjust to this new reality. Nquiringminds is developing technologies to meet this need, including a secure Open City Data Platform to maximise the interoperability between data, people and devices.
Most recently in March, NquringMinds was one of the few companies selected to be on the UKTI stand at the Mobile World Congress in Barcelona and met with Ed Vaisey, Minister for Culture, Communications and Creative Industries.
In February, they were selected as one of the TOP 15 Internet start up companies in Europe by Cisco, as part of their Pioneers Programme which identifies new start ups operating in the fields of Big Data Analytics, Smart Cities and IOT/Cloud. With over 1,000 companies submitting to the programme, Nquiringminds have done extremely well to win one of the coveted 'top 15' awards.
In the same month, they announced a major £1m contract from Government, under the Small Business Research Initiative (SBRI), to deliver solutions to local and county councils by working with open data problems to provide visualised intelligent data maps and dashboards. This starts in April 2015 and will run for two years.
Some early results of the funding can be seen in a prototype project addressing GP resourcing issues by combining open data from multiple sources, and applying sophisticated modelling techniques.
Visit Nquiringminds website to see this in action.
Mailing List sign-up
Get all the fresh insights first! Stay up-to-date with all the
latest investment news, blogs and all things SETsquared.
Sign-up
Close