Airway Medical wins Innovate UK grant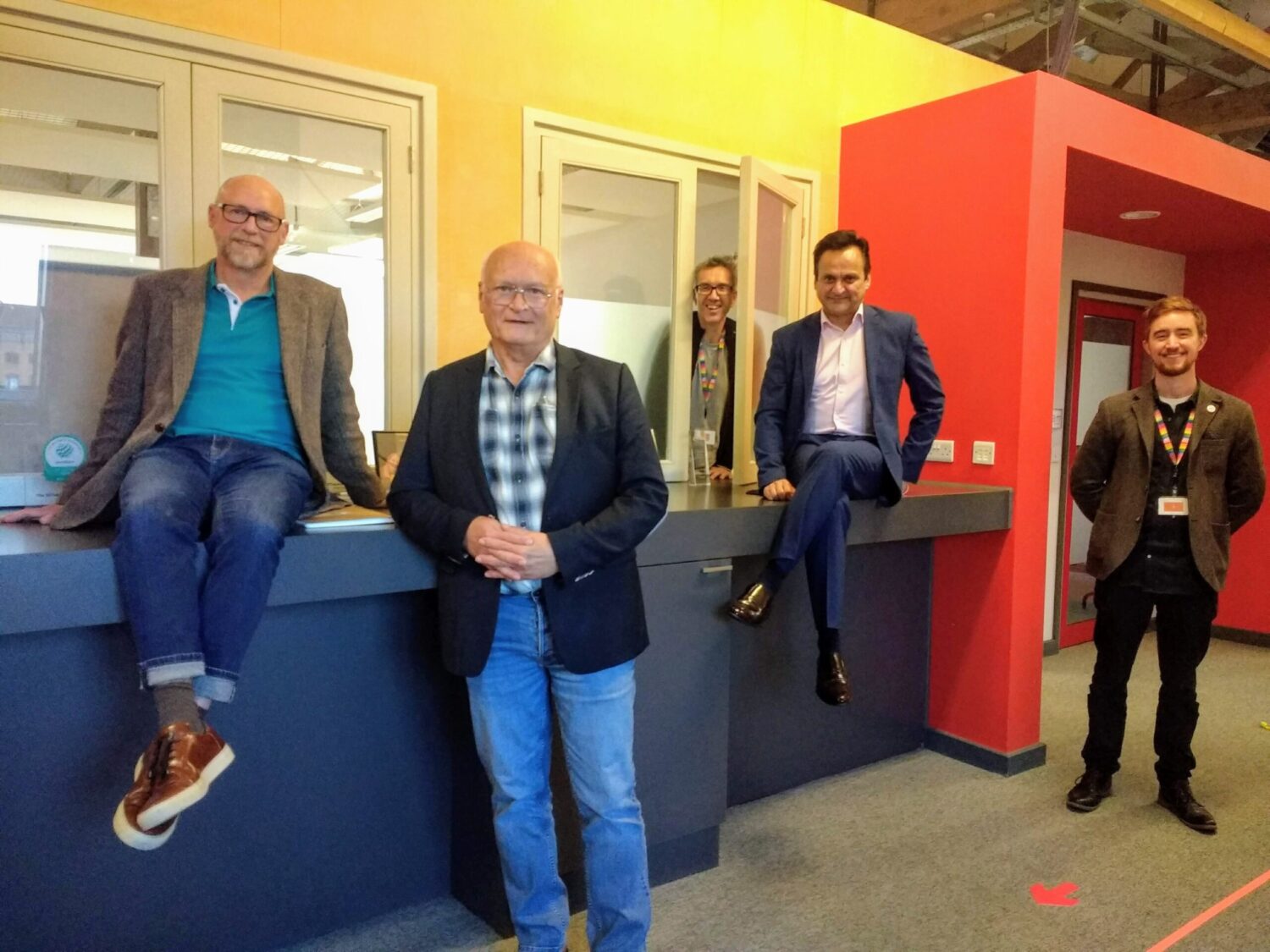 SETsquared Bristol member, Airway Medical, announced that they have been awarded funding from The Sustainable Innovation Fund from UK Government funding agency Innovate UK.
Innovate UK as part of UK Research and Innovation, is investing up to £191 million to fund both single and collaborative research and development projects via the Sustainable Innovation Fund over the next two years. The aim of these competitions is to help all sectors of the UK rebuild after the effects of COVID-19.
Currently, the Sustainable Innovation Fund is funding 1,103 projects, 1069 UK businesses and totaling over £130 million in support across the UK.
Innovate UK Executive Chair Dr Ian Campbell said: "In these difficult times we have seen the best of British business innovation. The pandemic is not just a physical and mental health emergency but one that impacts society and the economy as a whole. Airway Medical Ltd. along with every other initiative Innovate UK has supported through this fund, is an important step forward in driving sustainable economic development. Each one is also helping to realize the ambitions of hard-working people."
Airway Medical Ltd produces novel Suction and Oxygen Therapy equipment for clearing blocked airways in emergency and chronic conditions. They are recognized as an outstanding early stage innovation company and the Airway Medical Suction Unit (AMSU™) is currently international patent pending.
Simon Hall, Founder of Airway Medical said:"We are thrilled to have won this grant and be able to accelerate the development of our device which has the potential to make current electric/battery technology obsolete."
Ken Garner CEO of Airway Medical said: "Winning this funding from Innovate UK illustrates the importance of the unique collaborative environment we have in and around Bristol and the South West. The business support ecosystem is second to none enabling us to accelerate the rate at which we can grow, bring our product to market, reduce risk and raise awareness of both us and our products."
Brian Prescott, Centre Director at SETsquared Bath who provided grant-writing advice from Kate Fryer, a specialist working with the ERDF-funded Advanced Engineering Business Acceleration Hub, said: "Airway Medical's success in accessing Innovate UK support for their highly novel product is testament to the best of teamwork across the local tech ecosystem and a great example of partnership support in bringing through ambitious start-ups. We warmly applaud Simon and Ken's efforts so far in realizing the potential of this exciting idea".
Steve Edwards, Centre Director at SETsquared Bristol, said: "We're thrilled that Airway Medical have been successful in their Innovate UK funding bid. In this challenging time, it's vital that innovative companies can access business incubation amongst a supportive community, as well as the resources to enable their growth and contribution to sustainable economic recovery."
Paul Denney, Head of Technology Deployment at Cheltenham based Versarien said: "Versarien/2-Dtech is incredibly pleased to be working with Airways Medical on the development of their AMSU. Not only will our team of scientists and engineers will be working with Airway to develop a bespoke anti-viral and anti-bacterial protective coating for the device, our team of production engineers at AAC Cyroma will be manufacturing the first prototypes for clinical trials in 2021. This is an extremely exciting and important project to be involved in at this time."
David Lubega Collaboration Manager – Research and Innovation Services at the University of Portsmouth said: "The University of Portsmouth is proud to be working with Airways Medical on this exciting and innovative project. We have a team of highly skilled research scientists and engineers who will be working collaboratively with Airway Medical helping to take their product all the way from early stage design through to product launch in 2021."
Mailing List sign-up
Get all the fresh insights first! Stay up-to-date with all the
latest investment news, blogs and all things SETsquared.
Sign-up
Close