Anti-ageing technology scoops prestigious clinical award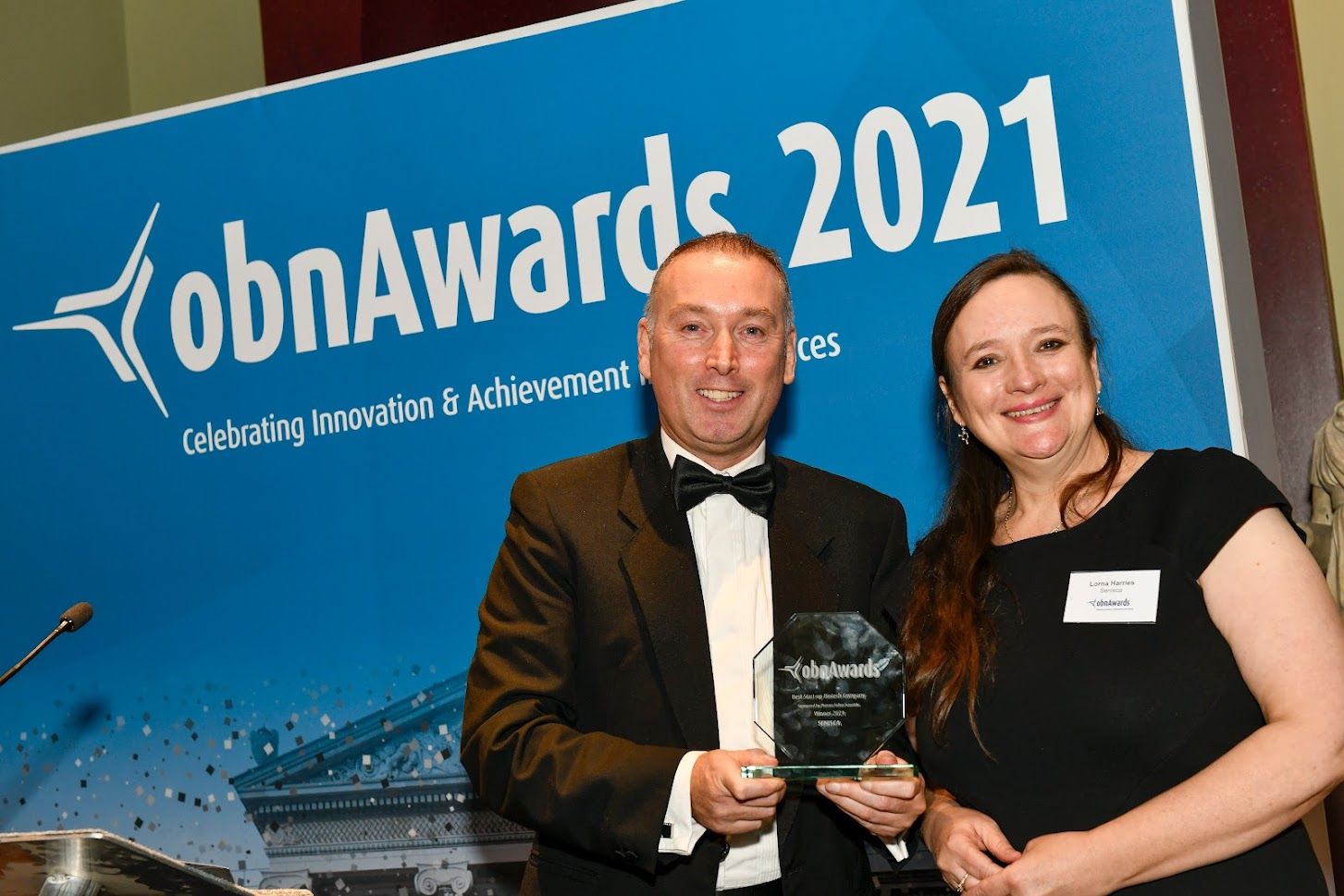 SETsquared Exeter and Scale-Up member, SENISCA, has won the 'Best Start-Up Biotech Company' award at the OBN Awards 2021.
The prestigious OBN Awards, now in their 13th year, shine a light on companies at all stages of development, recognising inspirational leadership, exciting innovation, novel and exciting approaches to unmet clinical need, outstanding company progression and the delivery of real-life tangible results.
The 'Best Start-Up Biotech Company' award, sponsored by Thermo Fisher Scientific, is presented to the biotech start-up with a promising business model and market potential that has already achieved some fundraising or grant success.
SENISCA has developed a technology to combat and reverse the aesthetic and disease-causing aspects of ageing, aimed at enabling people to live healthy lives for longer. SENISCA's innovation takes old or 'senescent' cells and effectively resets the cellular ageing clock.
Founded in 2020, the biotech began as a spin-out from the University of Exeter, it has since taken part in SETsquared's ICURe Innovation to Commercialisation Programme and is now a member of SETsquared Exeter and the Scale-Up Programme.
It has showcased its technology at both NextGen Invest 2020 and INVEST 2021 to attract investment opportunities and corporate partnerships, and has featured on SETsquared's Investment Platform Envestry which promotes investment opportunities to investors.
Kirsty Semple, Chief Executive Officer and Co-Founder, said: "We were really thrilled to receive the 'Best Biotech Start-Up' award, which has recognised the rapid progress we have made during 2021 to build a world-class research team and infrastructure to ensure the successful commercialisation of SENISCA's ground breaking cell rejuvenation technology."
Professor Lorna Harries, Chief Scientific Officer and Co-Founder: "We at SENISCA are thrilled to have received this prestigious award – it is wonderful to have recognition from leaders in our industry."
Earlier this year SENISCA secured £1.3m investment through an oversubscribed investment round to enable it to further develop the potential medical applications of its technology.
The round was oversubscribed by £350k against a target of £950k, receiving substantial funds from a group of private investors including venture capital specialists: Emerging Longevity Ventures, the R42 Group, Longevity Tech Fund and Trend Investment Group. It also received £240k grant award from Innovate UK.
OBN is the membership organisation supporting and bringing together the UK's emerging life science companies, corporate partners and investors. Its 380+ member companies are located across the Golden Triangle and beyond, and benefit from its networking, partnering, purchasing, advising, and advocacy activities.
Mailing List sign-up
Get all the fresh insights first! Stay up-to-date with all the
latest investment news, blogs and all things SETsquared.
Sign-up
Close