Bath-based internet pioneer awarded prestigious IET medal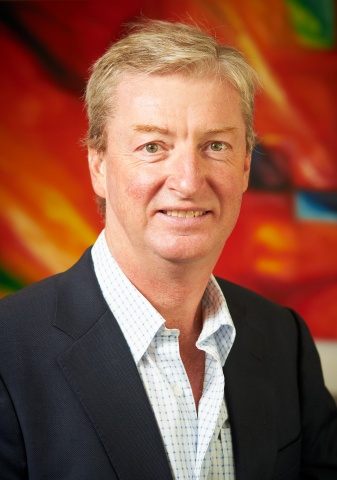 A leading Bath-based software entrepreneur who has innovated the computer networking industry for over 25 years has been awarded a prestigious Institute of Engineering and Technology (IET) achievement award, recognising his acclaimed contribution to the sector.
Paul Kane, one of seven 'DNS keyholders' to the internet, has been a member of the University's Innovation Centre for the past five years. His company, CommunityDNS, carries 73 per cent of the global internet's navigational data and tens of billions of internet surfers from over 55 countries use CommunityDNS's servers every day.
Mr Kane was nominated for the award by Professor James Davenport from the Department of Computer Science, and Professor Jim Norton, Past President of the British Computer Society and a Bath Honorary Graduate.
In 2010, Mr Kane was selected to safeguard one of seven keys used, in the event of a catastrophic failure, to restart the cryptographic foundation for securing the internet, used daily by every internet surfer.  Mr Kane holds the key for Western Europe, and was selected as a trusted representative of the community.
Mr Kane has been awarded the IET Ambrose Fleming Medal, recognising his outstanding and sustained excellence in promoting innovative system design and delivering advanced technical management of information and communications services to the national and global internet community.
Professor Davenport said: "The IET achievement medals are awarded to individuals who have made major and distinguished contributions in various sectors of engineering and technology, and no technology is more fundamental to today's society than the internet."
"Paul's role as a DNS keyholder, as well as his achievements in internet security through his company CommunityDNS, made him the perfect candidate in my eye for this award."
Mr Kane said: "I'm honoured and grateful to have my past achievements and current contributions to global internet security recognised by the IET.
"My company, CommunityDNS, launched in 2007 at Bath Innovation Centre, now provides a globally diverse name resolution service to large corporations and national domain name registries from over 55 countries, handling up to 18 billion queries daily from everyday internet users who enjoy our infrastructure services without knowing it."
"We're continually innovating, adding additional tools that allow the end user to feel more confident in their use of the internet."
Simon Bond, Director of the Innovation Centre for the University of Bath's Enterprise and Knowledge Exploitation Team said: "Being involved with companies like CommunityDNS and individuals like Paul Kane is key to the Innovation Centre's goal to stimulate innovation in the Bath area and developing the city as a global centre for excellence in enabling internet technologies.
"We're all pleased to see Paul Kane's achievements recognised by the IET through this award."
The judging panel will present Mr Kane with the medal on 22 November at a glistening ceremony held in London.
Mailing List sign-up
Get all the fresh insights first! Stay up-to-date with all the
latest investment news, blogs and all things SETsquared.
Sign-up
Close