Bath graduate named 'Young engineer of the year'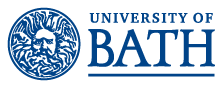 A graduate from the University's Department of Architecture and Civil Engineering has been named the AFBE-UK Young BME Engineer of the Year.
Phil Anthony Moutousamy graduated from the University in 2008 with a first class MEng degree in Civil and Architectural Engineering, and now works for Bath-based architects Buro Happold.
Phil's career highlights include projects working on Dublin's Aviva Stadium, London's 2012 Olympic Stadium and on the construction of a new university campus in Saudi Arabia.
In addition to his full-time career with Buro Happold, Phil mentors and tutors undergraduate students at the University of Bath, and is heavily involved in the Engineers without Borders movement.
Founded in 2007, AFBE-UK draws its membership from the full range of engineering disciplines, professional technology practitioners including engineering managers, consultants and contractors, industry professionals and academics.
Professor Tim Ibell, Head of the Department of Architecture and Civil Engineering, said: "Phil was a very special student when he was in ACE, and he has continued to shine in the workplace. His latest award from AFBE-UK is richly deserved, and the reflected glory on ACE is very warming. And the fact that Phil helps to teach our present students means that we benefit still further from Phil's talents."
Mailing List sign-up
Get all the fresh insights first! Stay up-to-date with all the
latest investment news, blogs and all things SETsquared.
Sign-up
Close