Bath Pro-Vice-Chancellor renews call for internationalisation in higher education sector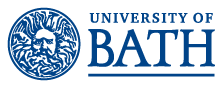 The University of Bath's Pro-Vice-Chancellor for Internationalisation will call for higher education institutions to make global partnerships a priority when he launches a new paper in London on Tuesday.
Professor Colin Grant will launch his research paper, Losing our Chains? Contexts and Ethics of University Internationalisation, as part of the Stimulus Paper Series run by the Leadership Foundation for Higher Education.
The event will be attended by Professor Sir Drummond Bone whose report on Internationalisation & Higher Education in 2008 offered a ten-year view on the position of UK higher education on a global scale.
Sir Drummond's report concluded that UK institutions needed to broaden their perspective on overseas work and that recruitment would need to take place in a context of bilateral and multilateral internationalisation.
Professor Grant's paper calls for a renewed effort to position the UK higher education sector at the forefront of global university partnerships, while recognising that many individuals, universities, networks and agencies are also working hard to achieve this.
He asks universities and other relevant sectors to "cast off the fetters of their parochialism and take concrete steps to enable greater mobility for staff and students, greater partnership in research, and greater leverage across a coalition of forces in the network economy."
His paper says that globalisation should be embraced by the higher education sector in the same way as it has been by businesses, political decision-maker, foundations and NGOs.
"Higher education was once, at least in reputation terms, a US-EU bipolar higher education," he says. "Now it has started to give way to a more multipolar system with the rise of innovation systems in Asia, the Middle East and South America."
In response to the paper, Professor Sir Drummond Bone said: "Colin Grant's call for internationalisation policy at both governmental and institutional levels to have measurable effects across a number of areas – including but not limited to two way mobility, international placement, consolidation of alumni relationships, research outputs, curricula development and widening participation, has got to be right, and his thinking on his way there is challenging."
Professor Grant joined the University of Bath last year and was formerly the inaugural Pro Vice-Chancellor of International Relations at the University of Surrey. He served as inaugural chair of the University Global Partnership Network and has also led the South East India Partnership Network consortium with Indian Institute of Science, Education and Research. Professor Grant took his PhD at Bath in 1993 and was later a postdoctoral fellow at the University of Siegen, Germany, devoting his research career to the philosophy of communication. He has published nine books.
Mailing List sign-up
Get all the fresh insights first! Stay up-to-date with all the
latest investment news, blogs and all things SETsquared.
Sign-up
Close