BCS Entrepreneurs and the SETsquared Partnership announce new collaboration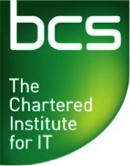 BCS Entrepreneurs are excited and honoured to be working with the SETsquared Partnership in the provision of technology leadership and mentoring to their start-up community.
This new partnership, which is being piloted by the Surrey and Basingstoke centres, will see BCS provide Chief Technology Officers (CTOs) in Residence, across the whole of SETsquared's start-up community.
A challenge for all companies is aligning their organisation for scaling and growth, and BCS Entrepreneurs have identified specific technology and technical services that can be delivered, in collaboration with SETsquared's existing mentoring.
The SETsquared Partnership is the enterprise collaboration between the universities of Bath, Bristol, Exeter, Southampton and Surrey, ranked by UBI as the global no. 1 university business incubator. They have supported over 1,000 hi-tech start-ups in developing and raising more than £1bn of investment, as well as contributing over £3.8bn to the UK economy, with a further £15bn contribution estimated over the next 10 years. The partnership currently supports 265 companies across its centres and has created over 9,000 new jobs.
BCS Entrepreneurs was founded three years ago within the BCS to drive digital innovation and adoption by start-ups. With their vision that everyone one can be a successful entrepreneur, BCS Entrepreneurs provide nascent entrepreneurs with leading-edge technology mentoring and digital technology innovation leadership. This includes access to BCS's enviable network of senior technology experts and experienced entrepreneurs from digitally savvy organisations.
Caroline Fleming, Head of Incubation at SETsquared Surrey, says: "Being able to give our members access to a CTO-in-Residence is another invaluable benefit we are bringing to our member community. Many start-ups won't have their own CTO, but they still have to make decisions on technology. Having a senior IT professional that they can seek advice on technical issues as diverse as systems architecture and coding tools through to DevOps, will save our member ventures significant time and money in their early days."
This new development is very timely in light of SETsquared's recent announcement of four new ERDF funded Digital Hubs in Basingstoke, Farnborough, Guildford and Woking. The hubs will support digital entrepreneurs, start-ups and SMEs, with high innovation and high growth potential and members of these new hubs will have the opportunity to benefit from the CTO-in-Residence scheme.
As an introduction to the digital hubs, SETsquared is running a series of 2-day business support programmes, the first of these is on 2nd & 3rd February in Basingstoke. The programmes will cover all the essential elements of starting a business such as routes to market, raising money and perfecting your pitch, putting you into a position where you're ready to test your proposition on the market.
For out more about BCS Entrepreneurs

Mailing List sign-up
Get all the fresh insights first! Stay up-to-date with all the
latest investment news, blogs and all things SETsquared.
Sign-up
Close