Blu Wireless partners with FirstGroup to offer 5G Wi-Fi on UK trains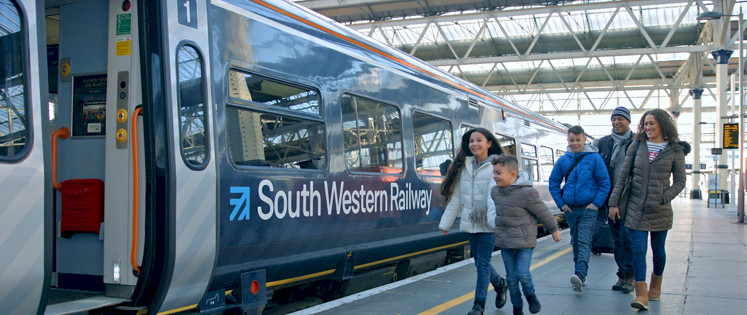 Bristol SETsquared member Blu Wireless has teamed up with public transport company FirstGroup to deliver 5G Wi-Fi services to UK trains.
The two companies have developed an economically viable end-to-end 5G solution in collaboration with Network Rail, the Department for Transport and the Department for Culture Media and Sport.
Designed to process volumes of data 100 times faster than the current 4G technology, the 5G solution will enable rail passengers to use fast Wi-Fi connectivity onboard.
The technology will support video streaming, access to cloud-based applications such as Office 365, gaming and HD video conferencing.
Initially, the 5G Wi-Fi services will be rolled out on the South Western Railway franchise.
Blu Wireless chief marketing officer Mark Barrett said: "The system is based on Blu Wireless's unique 'mmWave' communication technology, which does not require the hugely complex and expensive infrastructure of cellular systems.
"We believe that the combination of gigabit grade data rate with cost-effective and low power operation will be instrumental in delivering FirstGroup's customers with best in class on train Wi-Fi services."
As a part of the partnership, FirstGroup's Rail Division will be the exclusive supplier of Blu Wireless's 5G system to rail infrastructure providers and other customers.
The two companies will also work with Network Rail to leverage the 5G technology in upgrading railway infrastructure.
FirstGroup Digital Communication head Simon Holmes said: "We have worked hard over the last two-and-a-half years to reach this point which will enable us to deploy 5G technology for the benefit of customers and railway infrastructure.
"Our partnership with Blu Wireless marks a step change for connectivity on customer trains and we look forward to working with them and our other partners to ensure the success of this project."
Mailing List sign-up
Get all the fresh insights first! Stay up-to-date with all the
latest investment news, blogs and all things SETsquared.
Sign-up
Close