Bristol-based SecondSync secures investment from global media company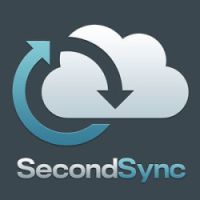 A Bristol-based business which provides social media analysis for television companies has received a huge vote of confidence after attracting investment from a global media company.
SecondSync, a member of the University of Bristol's SETsquared Centre, monitors people's social media conversations about TV broadcasts and provides audience insights that can be used for media planning and audience research and commissioning.
Clients include Channel 4, ITV, BBC, Shine and MediaCom and, despite only being founded last year, its success to-date has impressed Kantar Media, a world-leader in audience measurement.
Kantar Media has now acquired a minority stake in SecondSync, co-founded by Andrew Littledale, Ted Littledale, Lee Carre and Dan Fairs, in a move which extends the existing relationship between the two companies, who entered into a data sharing agreement earlier this year.
The two companies will now work closely together to deliver a range of TV measurement and analytical tools to the UK market.
Kantar Media delivers audience measurement and analysis in over 60 markets worldwide, and is a contractor to BARB, the official source of UK TV viewing data.
SecondSync is now in the process of growing its technology team, enhancing its suite of advertising tools for the SecondSync platform and expanding geographically.
Its patent-pending Adaptive Search Technology makes sense of the torrent of tweets sent every second, working with broadcasters, production companies, agencies and brands in understanding what viewers are saying, as they say it.
Andy Littledale, Managing Director of SecondSync, said: "We broke new ground in the UK with our Social TV Dashboard, helping broadcasters and advertisers make sense of the big data coming out of social media. Cementing a close partnership with the leading player in audience measurement will enhance our existing products and help Kantar Media bring to market something that will really make an impact in TV planning."
Nick Sturge, Director of the Bristol SETsquared Centre, added: "We've seen a number of companies developing technologies that make sense of the enormous amount of data and intelligence embedded within the social media 'cloud' but SecondSync is the first to deliver a compelling market application. They have demonstrated a focus in their business – both strategically and technically – that will see this business become a major player in the media industry.
"We are delighted to see this strategic corporate investment, by a global player in an innovative young company and we expect to see more of this as larger companies look for the most efficient ways of accessing the latest technologies."
Kantar Media is part of Kantar, the data investment management division of WPP, one of the world's largest insight, information and consultancy.
By connecting the diverse talents of its 13 specialist companies, the group aims to become the pre-eminent provider of compelling and inspirational consumer insights for the global business community. Its 28,500 employees work across 100 countries and across the whole spectrum of research and consultancy disciplines, enabling the group to offer clients business insight at every point of the consumer cycle.
Mailing List sign-up
Get all the fresh insights first! Stay up-to-date with all the
latest investment news, blogs and all things SETsquared.
Sign-up
Close