Bristol spin-out Inductosense recruits new CEO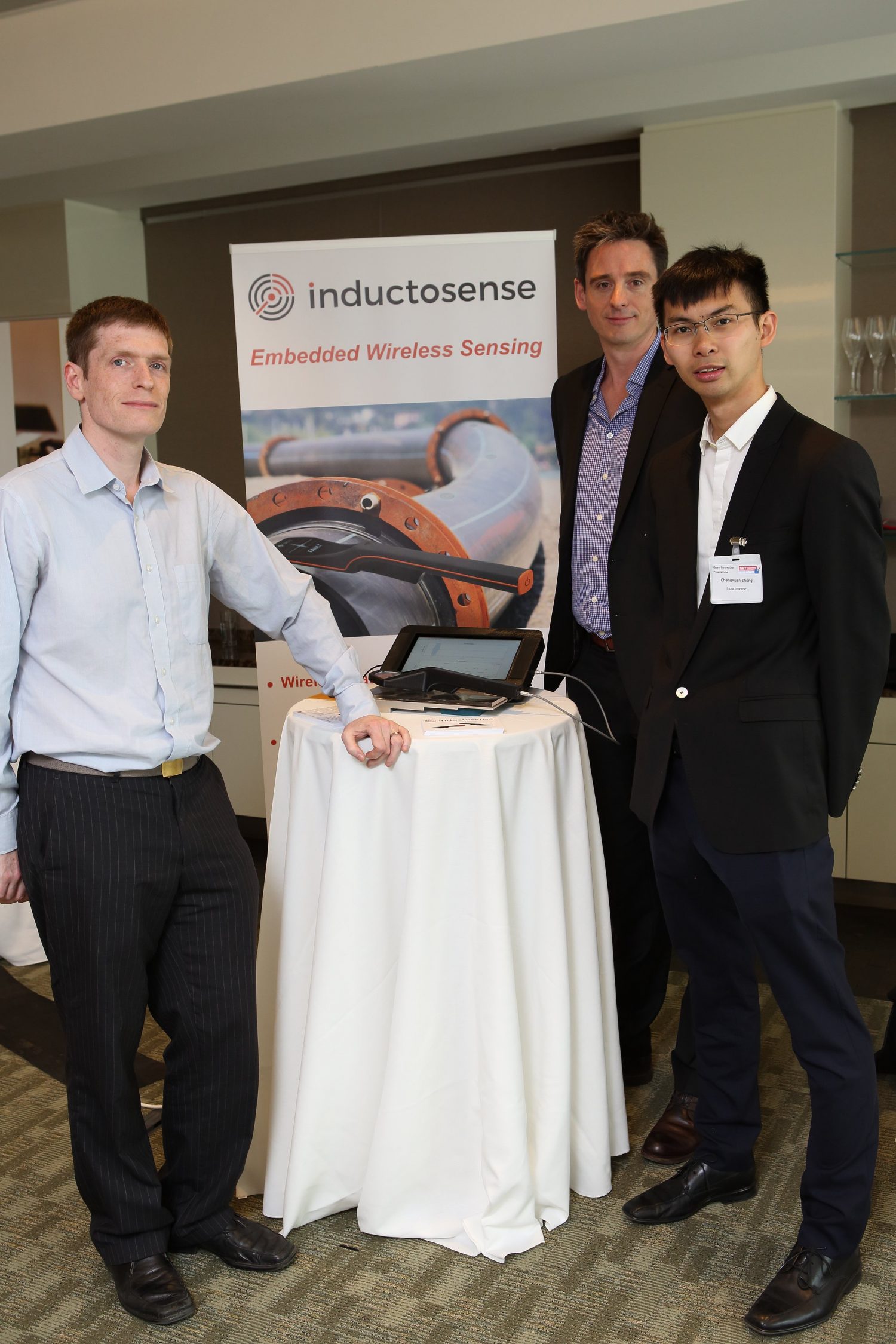 Image above shows from left to right: Dr Anthony Croxford, Dr Matt Butcher and Dr Chenghuan ZhongDr Matt Butcher, currently a Research Commercialisation Manager at the University of Bristol, will be joining Bristol spin-out Inductosense full time as its CEO at the start of June.
The Inductosense team have invented a compact hand-held device known as WAND – Wireless and Non-Destructive system. It utilises wireless, battery-free ultrasonic sensors that can be embedded or attached to a structure to conduct fast, reliable and low-cost inspections of cracks, defects or corrosion across a range of applications.
On his move to the company, Matt commented: "I started working with the academic team a few years ago. We filed patents, got some proof of concept funding, found out about the market and put together a business plan. We spun the company out in 2015 with investment and an InnovateUK grant and have engaged with companies across oil and gas, nuclear, automotive, aerospace, defence and composites sectors. We have already secured a couple of contracts and will be launching our first product in the summer. The team are great and we are moving quickly. It is a really exciting time to be joining the company!"
Inductosense took part in SETsquared's ICURe Innovation to Commercialisation Programme and now have a team of three employees based in the Bristol SETsquared Centre.
Matt's move provides a vacancy in the University of Bristol's research commercialisation team for a talented manager who can spot and develop commercial opportunities from the University's research-derived IP.
Sue Sundstrom, who leads the team said: "This is a very exciting role in a fast growing sector, I'm looking for a dynamic individual to continue Matt & the team's great work."
Find out more about the Research Commercialisation Manager vacancy The closing date for application is 17th April 2016.
Mailing List sign-up
Get all the fresh insights first! Stay up-to-date with all the
latest investment news, blogs and all things SETsquared.
Sign-up
Close