Bristol start-ups win chance to take technology all the way to St James's Palace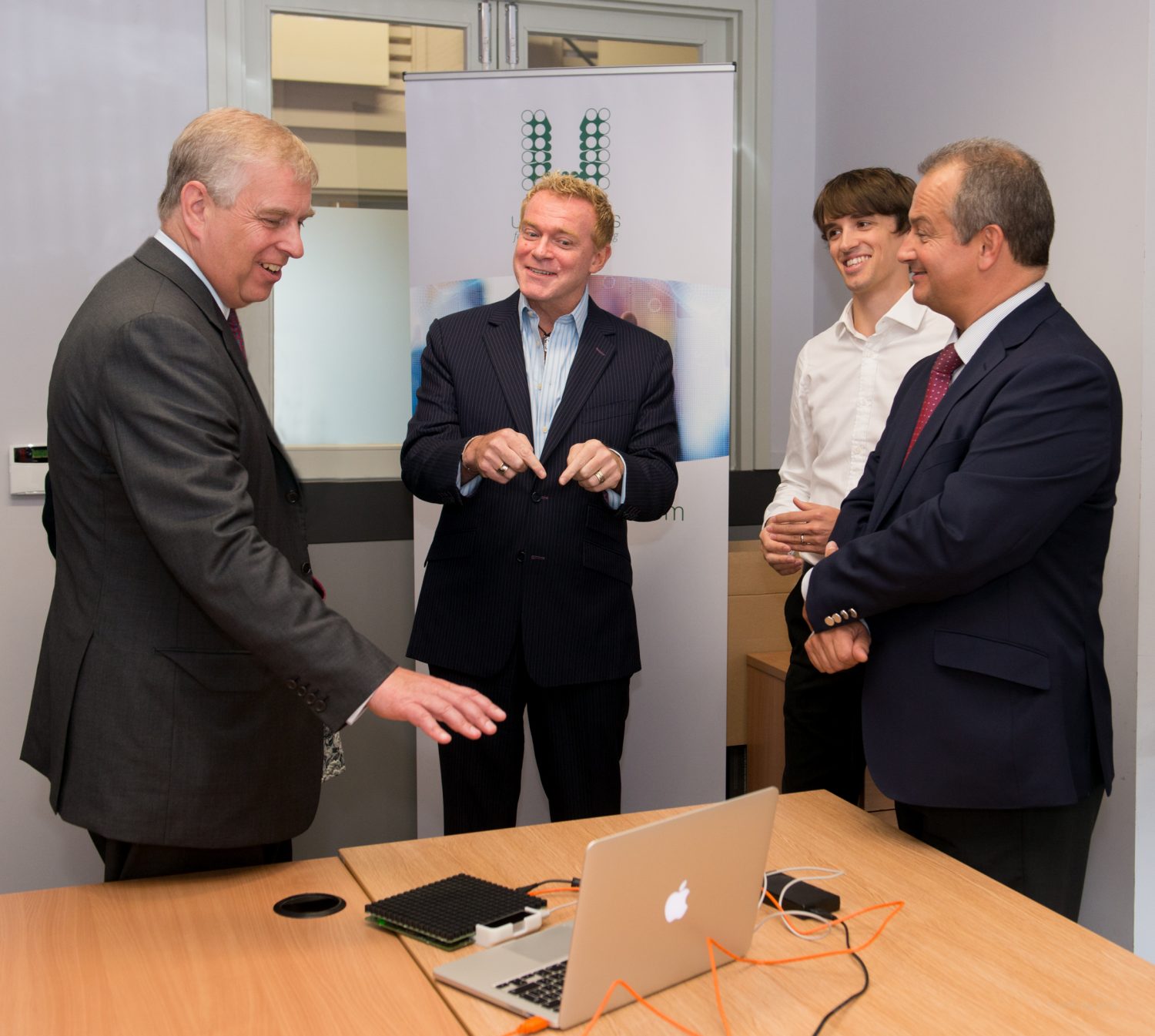 Three innovative tech start-ups from the West will be showcasing their businesses at St James's Palace in London as part of [email protected], an initiative founded by HRH The Duke of York, KG.
The businesses, Wriggle, YellowDog and Altitude Tech have won the opportunity to attend the [email protected] Bootcamp in London next month, when they will present to a panel of judges. The judges will then select the companies who present at [email protected] 4.0 at St James's Palace in November.
SETsquared, the partnership between the universities of Bath, Bristol, Exeter, Southampton and Surrey, has collaborated with The Duke of York's [email protected] initiative since its formation and hosted the 'venture pitch and selection' event at the University of Bristol's Engine Shed yesterday (14 September).
This year's event is focusing on the Internet of Things and Smart Cities areas of technology. Potential outcomes from attending [email protected] 4.0 in London include investment offers, promotion opportunities and new customers or partners.
His Royal Highness commented: "Bristol and the South West is a very innovative region. Through our relationship with SETsquared, which has been developed over a number of years, we have been able to work with some truly cutting edge internet-of-things and smart cities companies at the South West Pitch on Tour event. That's what the [email protected] initiative is all about, bridging the chasm between start-up ventures and decision makers to help them move forward."
Simon Bond, innovation director for SETsquared, said: "[email protected] On Tour is a fantastic opportunity for entrepreneurs developing products and services for the Internet of Things and Smart Cities fields and it was wonderful to see so many SETsquared member companies take part in the Roadshow event.
"Holding the selection event in the region meant we had an excellent chance of showing off developments from Southern England in front of the 'A' list of investors, movers and shakers.
"We're very proud of Wriggle, YellowDog – both from Bristol & Bath SETsquared Centres – and Altitude Tech – from the Bristol Robotics Laboratory at the University of the West of England – for getting through to Bootcamp and wish them every success at this next stage."
As well as the chance to attend Bootcamp and the final event at St James's Palace there were other prizes up for grabs for entrepreneurs at the event, including free legal advice for start-ups offered by Bond Dickinson and free marketing and PR consultancy offered by Publitek
The Roadshow event in Bristol was one of three regional rounds held across the UK. The city was chosen as a destination due to its status as the country's only fast-growing, globally significant tech cluster.
The Bootcamp stage of [email protected] will take place in London on 14 October. Each participant will attend [email protected] 4.0 at St James's Palace on 2 November, with selected entrepreneurs given the chance to pitch to an audience of around 300 CEOs, angels, mentors and key business partner
Mailing List sign-up
Get all the fresh insights first! Stay up-to-date with all the
latest investment news, blogs and all things SETsquared.
Sign-up
Close