Cardiff partnership for construction compliance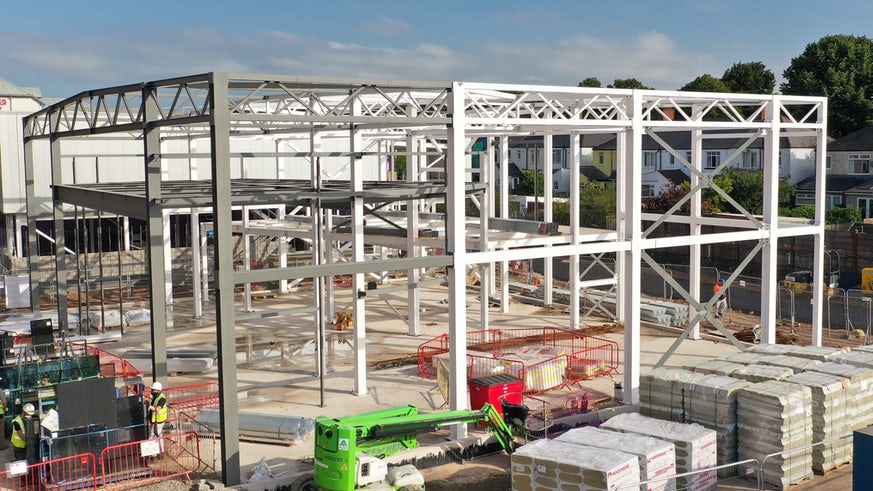 Cardiff University and the Construction Innovation Hub are joining forces to deliver a new 'digital ecosystem' that will help construction companies navigate the UK's complex regulatory landscape.
The system will bring together tools and data sources firms use to conform to regulatory standards, helping to simplify and speed up compliance whilst reducing costs and administrative burdens.
The University's Digital Compliance (D-COM) Network aims to digitise compliance processes to bring wide-ranging benefits, including greater certainty that all regulatory requirements are being met, increased transparency through central collection, and improved auditability.
Dr Tom Beach, Reader in Construction Informatics, School of Engineering, said: "As leader of the D-COM network, Cardiff University has led work proposing a vision for new open digital compliance ecosystem that can integrate regulations, assessors and project teams along with the wide variety of software tools needed to operate compliance processes in the modern built environment.
"We believe that our approach can ensure auditable compliance processes, while reducing administrative burden and increasing productivity. Furthermore, we see this open ecosystem as paving the way for the development of a new generation of compliance."
The digital ecosystem builds on groundwork by the D-COM Network in 2018 and directly supports the Construction Leadership Council's 'Roadmap to Recovery' by developing a digital tool that assists in the delivery of high-quality, better-performing buildings.
Dr Beach received support from SETsquared's Scale-up Programme in order to bring together the consortium and prepare the bid for the Innovate UK funding that enabled this project's successful funding by the Construction Innovation Hub. The Scale-Up Programme provided a professional bid writing resource in order to submit a successful bid to the Transforming Construction Challenge, resulting in a £480k grant
Commenting on the support he said: "Once we started processing the actual bid, the writers themselves were incredibly professional. They were proactive without being intrusive, and they managed to convert my academic writing into a more appropriate tone of voice and style without losing any of the critical technical detail. They also did some really helpful background research, completed a lot of tasks around general editing and proofreading, and ensured that the answers and the information matched the assessment criteria."
Construction Innovation Hub Programme Director Keith Waller said: "By joining forces with Cardiff University and its D-COM Network to create this new digital ecosystem, we aim to simplify the regulatory landscape for construction firms, driving greater levels of compliance and reducing the administrative and financial burden associated with failure to meet rules and standards."
The D-COM Network was formed to drive forward the adoption of the digitisation of regulations, requirements and compliance checking systems in the built environment.
The D-COM partners working with the university on this project are Process Innovation Factory, AEC3 and Solibri.
Mailing List sign-up
Get all the fresh insights first! Stay up-to-date with all the
latest investment news, blogs and all things SETsquared.
Sign-up
Close