Adjacency: Novel sustainable, low-cost, engineering grade composite materials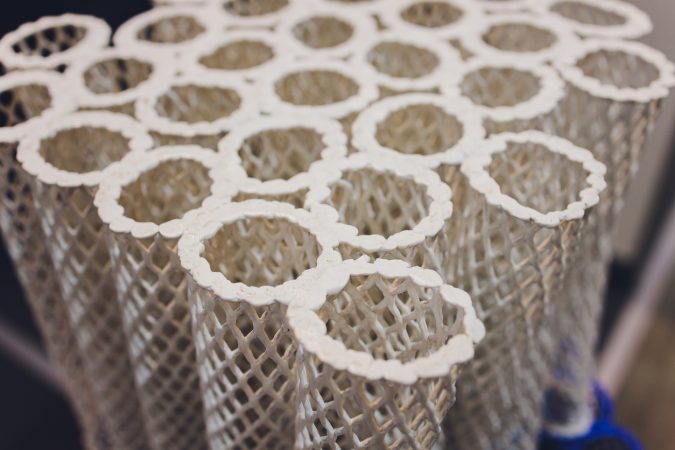 Disruptive start-up developing innovative low-cost, high-performance, fully sustainable composite/nanomaterial technologies for consumer and automotive light-weighting.

FACT FILE
Start date: January 2020
Website: Visit website
Location: Midlands
Employees: 3
KEY MILESTONES
2016 - 2019
R&D iterations
January 2020
Innovate UK Smart Grant begins
March 2020
Joined SETsquared Bath Sustainable Technologies Business Acceleration Hub
June 2021
Joined SETsquared Sustainable Business Support Programme
August 2021
Research collaboration with Chemical Engineering at the University of Bath
March 2022
Student GBDP project at the University of Bath

"Innovate UK "smart grant" funding for an 18-month R&D collaboration with Warwick Manufacturing Group highlighted technical and commercial opportunities for thermoplastic composites in automotive light-weighting.
Adjacency is focused on R&D to exploit these opportunities. We have a wide range of people supporting and collaborating with us. SETsquared support provides us with a different perspective, complementing our existing R&D with academic support from the University of Bath.
We're integrating new and existing technologies to let us work with difficult materials.  There's a big market opportunity, driven by regulator and consumer demand for "net zero", which current technologies aren't able to properly exploit.
We initially got involved with SETsquared Bath through the Sustainable Technologies Business Acceleration Hub (STBAH) which linked us with Professor Matthew Davidson at the Institute for Sustainability and chemical researchers at the University of Bath. Subsequently, through the Sustainable Business Support Programme, we picked up those conversations again with Matthew Davidson working with the iCAST team, who are looking into the gap that we identified around sustainability and materials and how to achieve that in practice.
Also, through the Sustainable Business Support Programme, we worked with Laurent Perge, Innovation Advisor, on a Group Business Design Projects (GBDP) with the Department of Mechanical Engineering at the University of Bath. Students have worked on novel tooling design – it's very useful for us to have people work through complex, time-consuming, iterative design problems, and it's a great opportunity for students to look at a real-world problem.
Through the programme another project was identified with academics from Chemical Engineering at the University of Bath looking at mixing / fluid dynamics in our manufacturing process, – it's the type of risky early-stage R&D which is great to have academic support on.
The support from SETsquared and having Laurent signpost and put us in contact with the relevant academics at the University of Bath has been incredibly useful – finding and approaching the right academics to talk at any University to can be unproductive and time-consuming – so having that link and technical relationship develop has opened up lots of opportunities for us. I've also found Bath to be very open to helping SMEs with collaboration, which is reflected across all of SETsquared in that it is well-designed to engage and interact with small technology businesses.
One of the challenges of being an SME is staffing as generally there are tasks that don't require a full-time team and hiring good people can be difficult. So another benefit of the University for us (and any other small start-up) is the support helps to define what the problem is for the overall business and gives you a better grounding and finding out what the problem is and moves you along that development path which will help us with our recruitment plan.
The aim of Adjacency is to either manufacture or license the technology to allow the manufacturing of lightweight structural and semi-structural vehicle components. The initial route into the market is starting in the niche vehicle motorsport low volume which is quite R&D intensive. The higher scale manufacturing – more mainstream automotive, will come later. Basically, we work, we develop the technology in collaboration with the motoring partners and the learnings get embedded into the technologies, we build it and the packaging gets better, costs become more efficient and then it scales that way – it's very much an iteractive development programme."
Adam Connolly, Co-Founder
Adjacency