As It Should Be – Making the digital world better for people and the planet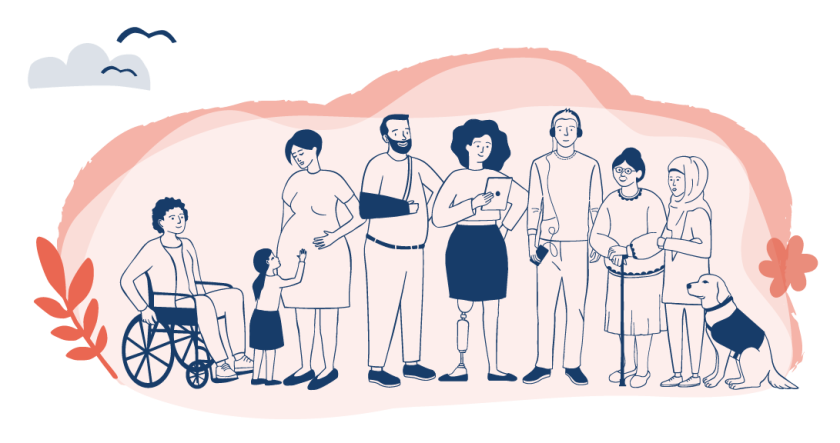 As It Should Be is a digital consultancy working with purpose-driven organisations, ethical brands and good causes to make accessible and sustainable products and services.
The internet uses as much electricity and emits as much carbon as the world's largest countries. As It Should Be help minimise the impact of digital products and services, to make efficient use of resources.
Jon Gibbins, the Founder of As It Should Be has 20 years of experience in digital accessibility and has set about building the company from the ground up to reflect his values and philosophy, as a responsible business with purpose at its core.

FACT FILE
Start date: August 2020
Website: Visit website
Location: Bristol
Employees: 1
KEY MILESTONES
August 2020
Launched original business idea
September 2020
Joined SETsquared Bath Sustainable Technologies Business Acceleration Hub (STBAH)
June 2021
Joined SETsquared Sustainable Business Support Programme
December 2021
Attended SETsquared Sustainability Workout
February 2022
Worked on brand strategy and messaging
March 2022
Became B-Corp certified
March 2023
As It Should Be official brand and website launch

"One of the main reasons I set about launching As It Should Be was so I could regain some control to allow me to select clients and projects I wanted to work on for my own sense of purpose and to also run the type of business that I'd want to work for.  Working for larger agency companies and being freelance meant I hadn't previously had that luxury. Over the last 12 months, I've been able to learn more about how to improve sustainability in business and how to start a business in the right way.
My biggest stumbling block was finding access to grant-funded programmes that supported individual entrepreneurs or start-ups that have a small team and are wanting to scale up. The SETsquared programmes were the first opportunities I had found to get access to business support that could support someone like me. Through the programme, I've had a business coach and have also gone through the Sustainability Workout which has helped me re-think my business value proposition, my strategy and even how my business is incorporated. Having the chance to pick it apart and put it back together was the catalyst for me to rethink the business.
It came at a crucial time to unravel my thinking but also guide me to where I wanted to be – having the time, space and support to not only work 'in' the business but 'on' the business. Having the takeaway tools provided through the Sustainability Workout to reframe and look at the market opportunities has been invaluable – taking the canvas and using it in a sustainability context was useful and I go back to the canvas I created in the workout to help me reassess and support my ongoing mapping of the business. 
The challenge now is my next step, I've done quite a lot of strategic thinking around what I want the business to be and how I want it to look, what kind of employer I want to be, the type of work I want to do and how to do that in a low impact and purposeful way. I'm now looking at taking on my first employee who will be aligned with the same values.
The five words I use to describe how I want to work are fair, open, respectful, greener, and ethical – which stretch over to the clients I want to work with and the type of employer I want to be. These words help create my vision as they underpin various aspects of what the business does, how it operates and the type of work it does.
I've never really felt like I fitted into any of the jobs on offer so starting my own business has helped me find my own purpose. I'm enjoying the challenge of stepping out of my comfort zone and working with like-minded people.  Being part of the SETsquared eco-system and the Sustainable Business Support Programme has helped me grow my self-confidence and made me realise that I do know what I'm doing and now I just need to get on and do it! Meeting other people through the programme has also been really interesting, opportunities to exchange knowledge, expand my networks and be part of a community with a sense of shared goals and peer-to-peer support is an equally important benefit being part of the programme.
I've changed the way I think about my work over the last few years… No, that's not right. I haven't changed – I've accepted that the way I think about work is the way I believe things should be!
My ultimate vision is to have a digital world that doesn't cost the earth and includes all people."

Jon Gibbins, Founder
As It Should Be