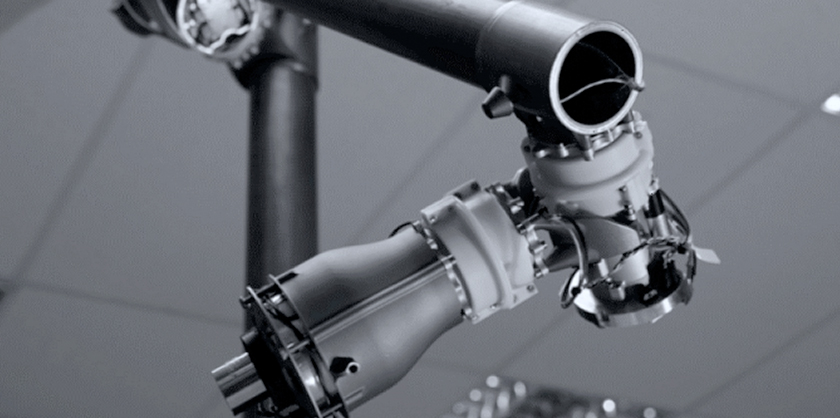 TISICS develops and manufactures fibre reinforced metal composites for high performance aerospace, space and energy system components. The technology allows 30% to 70% weight savings that can be exploited by customers for reduced fuel consumption, increased performance or higher payloads in marine, land, air and space environments.
Since inception in 2005, TISICS has secured £10m in contracts, £1.2m investment and £3m in export sales and is the only private company producing silicon carbide fibre and metal composites in Europe. TISICS also secured one of the largest research contracts awarded to an SME by ESA, partnering with Thinklaser to develop a unique metal composite winding technology through €2.5m contract.

FACT FILE
Start date: 2005
Website: Visit website
Location: Farnborough, Surrey
Employees: 16
SETsquared programme: Business Acceleration, Scale-Up Programme
SETsquared support received: Office space, networking with policy and industry primes, investor readiness training, investor presentation training
Investment raised: £1.26m
KEY MILESTONES
March 2006
Awarded £637k Airbus led TSB landing gear programme
May 2008
Completed £1m capital investment to re-establish fibre and composite plant
November 2010
Awarded UK TMC spline patent (October 2013 USA patent)
June 2011
Joined SETsquared
December 2011
Took part in SETsquared Investment Showcase
May 2012
Started £1.2m TSB manufacturing project with £300k management investment
June 2012
Started £400k Airbus led TSB space programme to develop satellite fuel tanks
April 2015
Won €2.5M programme form the European Space Agency in Holland to develop filament wind TISICS metal matrix composite technology to make lightweight, high performance, fibre reinforced titanium components for space.
January 2017
Begin working with the Advanced Structural Testing Centre (ASTC) with Boeing to explore the development of materials for demanding environments such as aerospace, transport and energy

"We have had great support from the SETsquared team in Surrey, not just the mentors but the whole team. They have provided great guidance. The investment events, whether we have made pitches, exhibited or just listened have really helped focus our thoughts on the next stage of investment."
"We aim to build Europe's first industrial plant and exploit this technology to establish a world leading capability initially in space then aerospace and defence but ultimately to high volume markets in the energy sector and automotive industry"
"SETsquared has helped me develop my commercial understanding which is essential in running a business however good the technology is. Notably, SETsquared managed funding support for TISICS leading to the development of satellite pressure vessel technology and over £2m in contracted work since 2011."
"SETsquared's Scale-Up Programme is what we need to transition from a development business and early start up to a production business, and help us navigate the growth phase that any SME aims to go through."
Stephen Kyle-Henney, CEO
TISICS Limited