Circular tech start-up OWNI secures investment from Google's Black Founders Fund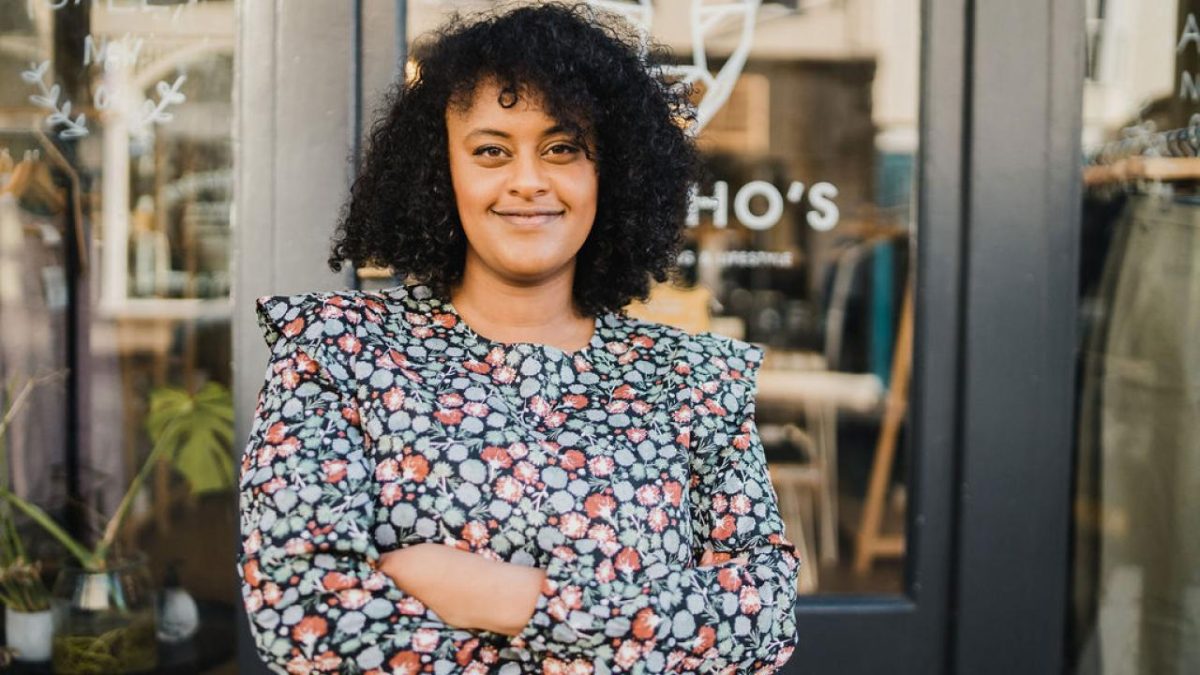 SETsquared Exeter member OWNI, co-founded by repeat social entrepreneur Kalkidan Legesse, has secured $420,000 to scale its re-commerce as a service technology across the United Kingdom this year.
To complete the raise, the circular economy start-up was selected to receive $100,000 from the second annual Google for Startups European Black Founders Fund. The fund supports Black-founded tech start-ups through funding and connects recipients to Google's people, products and best practices. The fund's goal is to address the disparity in Venture Capital, where currently less than 1% of total VC investment is made to Black-female companies, whilst recognising the economic value Black-owned businesses bring to the market – contributing as much as £25 billion to the UK economy.
OWNI will use this investment to fund the next phase of growth; to expand its team, launch its highly-anticipated mobile app and to scale the adoption of its white label resale technology to UK fashion and lifestyle brands. It will start by launching recommerce solutions for 87 responsible brands this quarter, including leaders in sustainability People Tree, 69B Boutique & Birdsong London.
As more consumers choose to shop second-hand, brands are facing increasing competition from products they have already sold. OWNI enables brands to manage the secondary market of the products they sell, offer buy-back, resale and recycling services to grow their profit, and the opportunity to continue to develop meaningful relationships with their customers long after the first point of sale. Since launching its MVP, OWNI has helped its brand partners grow net profit on products they've already sold by an average of 6%.
Resale is an inevitable part of retail's future and is expected to grow three times faster than the global primary fashion market overall. Recognising this commercial opportunity, three in four retail executives say they have or are open to offering second-hand to their customers. OWNI provides brands with the technology to do so, allowing brands to understand and manage the lifespan impact of each of the products they produce and sell, and facilitate long use of products through the secondary market.
OWNI Co-Founder and CEO, Kalkidan Legesse, said: "The recent backing from Google is a credit to the hard work of our team in creating innovative solutions for responsible brands. We have many joining us each month and are on track to support the UK fashion industry in managing the secondary market with new levels of efficiency and value. As a Black Woman in tech I'm hopeful that more investors will realise the untapped potential of businesses founded by underrepresented groups, particularly in the areas of inclusion and sustainability."
OWNI (previously Shwap) was one of 16 ventures chosen to pitch at SETsquared's annual investment showcase, SETsquared Invest 2021.
Mailing List sign-up
Get all the fresh insights first! Stay up-to-date with all the
latest investment news, blogs and all things SETsquared.
Sign-up
Close