Download the Scale-Up Impact Report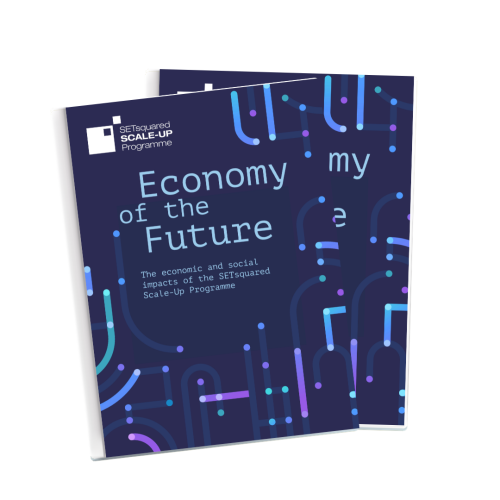 Published on 19 September 2023, Warwick Economic and Development's independent Scale-Up Impact Report has revealed that companies supported by its Scale-Up Programme will contribute £1.3bn GVA to the UK economy between 2018 and 2030.
The report also estimates that the Scale-Up Programme has helped:
raise £72m collaborative R&D funding for Scale-Up member companies.
raise £14.2m collaborative funding for the SETsquared partner universities.
secure 111 funded projects have been secured, giving a 35.5% success rate of winning grants, compared to an average success rate of 10%.
companies secure £713m investment.
members more than doubled their number of employees – with an increase of 260% between 2018 and 2023 (from 300 employees in 2018 to 780 in 2023).
To download a copy of the report, please complete the form below.
Scale-Up Impact Report Download
We value your privacy and will never pass your details on to third party organisations.