Early years tech company supports settings, parents and practitioners through lockdown and prepares them for new 'digital' normal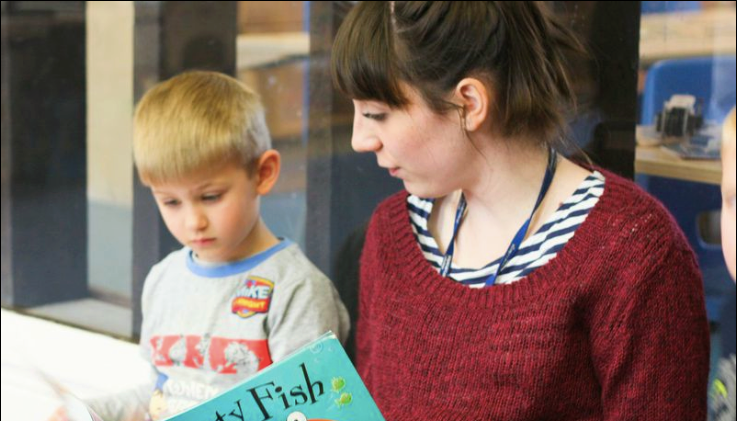 SETsquared Bath member, Kinderly, is an award winning online subscription platform that offers support for early years professionals and childcare settings providing help with the foundation for children's learning.  Kinderly's mission is to give every child a great start in life, no matter what their social or economic circumstances.
Founded in 2017 by Geraint Barton, a father to two energetic young boys who, along with his partner, were struggling to juggle full time jobs, home life and two different nursery settings, while trying to keep updated with how their children were developing and reaching those all important milestones as part of their learning journeys.
Following collaborations with early years settings and experts, Kinderly Together was formed. This early years software makes it quick and easy for the childcare setting to capture a child's early years foundation stage framework (EYFS) developments and share with parents.
Early in 2019 following a successful funding application from UFI Charitable Trust, to create a new online learning platform to support EYP's, Kinderly Learn was launched. It was developed in collaboration with Bath Spa University, PACEY (Professional Association of Childcare in Early Years), and Achievement for All. Kinderly Learn helps with the early years practitioners (EYP) personal development providing accessible, affordable tools and bite sized learning allowing time for their individual development.
Kinderly primarily focused on the UK market but, it soon became clear that there was a global market for the online service.  As a member of SETsquared Bath, Geraint was introduced to the Digital Innovation Business Acceleration Hub (DBAH) a business support programme funded through the European Regional Development Fund (ERDF), partnered with SETSquared and the University of Bath. The DBAH provides fully funded, coaching and bespoke business support for scaling up companies with high growth potential.  Geraint met with Garry Pratt, Entrepreneur in Residence for the DBAH programme and it became apparent that consultancy support specifically looking at business planning for expanding into the global market would benefit Kinderly as well as support writing and reviewing grant applications.
Talking about how the DBAH business support helped Kinderly, Geraint explains, "Following my conversation with Garry, I was matched with a business consultant whose expert advice helped identify some of the key areas required for the business expansion plans.  We were also able to look at the sales process to help manage and convert leads. The 12 hours of free support available via the DBAH programme also enabled us to look at the foundation for some of our commercial proposals and joint venture opportunities."
"Having a business expert reviewing the business and offering their professional perspective was really interesting and we learnt so much – staying focused on the specific areas of support needed, meant the support time was used effectively and as one area unfolded it identified additional business needs.  We also received support for writing and reviewing grant applications as well as perfecting our pitching process – a major priority for any startup."
At the start of 2020 Kinderly successfully secured £300K investment to help further develop the Kinderly range of digital resources in this rapidly growing and changing childcare market both in the UK and internationally.
As events started to unfold in 2020 due to the worldwide coronavirus pandemic, Kinderly quickly realised that they needed to adapt the business – with nurseries, childminders and early years pre-schools having to suddenly close their doors it was likely to have a huge impact on the providers, the families and the children. Parents were being bombarded with a multitude of online resources without knowing which were best for their child and educators were having to quickly turn to digital platforms with little or no training to provide support to the parents and the children with the home learning environment.
Utilising their credibility and online resources Kinderly quickly identified what early years settings would need most during lockdown, supported by a focus group with EYPS. Maintaining contact with the children and families they look after and supporting them with home learning was top of the list. Along with this EYP's saw this as an opportunity to get on top of their own learning and development. Kinderly put together an added-value package for all their customers which included; weekly activities for parents to do at home with the children (curated to take pressure off parents already struggling with the prospect of home-schooling very young children), a series of hot-topic weekly webinars, weekly yoga sessions for children and a series of expert blogs. They also set up at community group on Facebook which now has over 500 members.
Communication from their current user base highlighted to Kinderly that there was a need for distance learning in the home learning environment and as yet they haven't seen an impact from cancelled subscriptions.
Kinderly created a dedicated campaign and landing page to make it easier for new customers to access the package. Kinderly believe that the use of digital for tracking a child's learning and development, communicating with parents, up-skilling themselves and parents will be the new normal in the sector and believe that their unique package, covering all of these areas, will ultimately help achieve their mission to give every child a great start in life.
With so much new information and guidance emerging almost daily, Kinderly were able to provide support to EYP's when they needed it most. The weekly webinars, which were moved to a daytime slot, went from an average of 40 participants to hitting full capacity at 1000. Kinderly has now extended their lockdown support package so they can help more EYP's with an extended 90-day free trial with full access to the package.
Garry Pratt, Entrepreneur in Residence for the DBAH says, "Kinderly are revolutionising CPD for busy childcare professionals and enhancing parent engagement with their children's early learning journey. They have also highlighted how to be diverse and adapt during uncertain economic times which is an extremely positive aspect to ensure success for scaling up the business to reach new audiences across the globe."
Would you be interested in participating in the next Bath Entrepreneur Programme? The programme offers companies across the three areas of Sustainable Technology, Digital Innovation and Advanced Engineering an opportunity to attend a free two-day programme which features expert speakers and tailored content.
Find out more and apply
Mailing List sign-up
Get all the fresh insights first! Stay up-to-date with all the
latest investment news, blogs and all things SETsquared.
Sign-up
Close