Electrocomponents partners with The Washing Machine Project to improve the lives of 100,000 people worldwide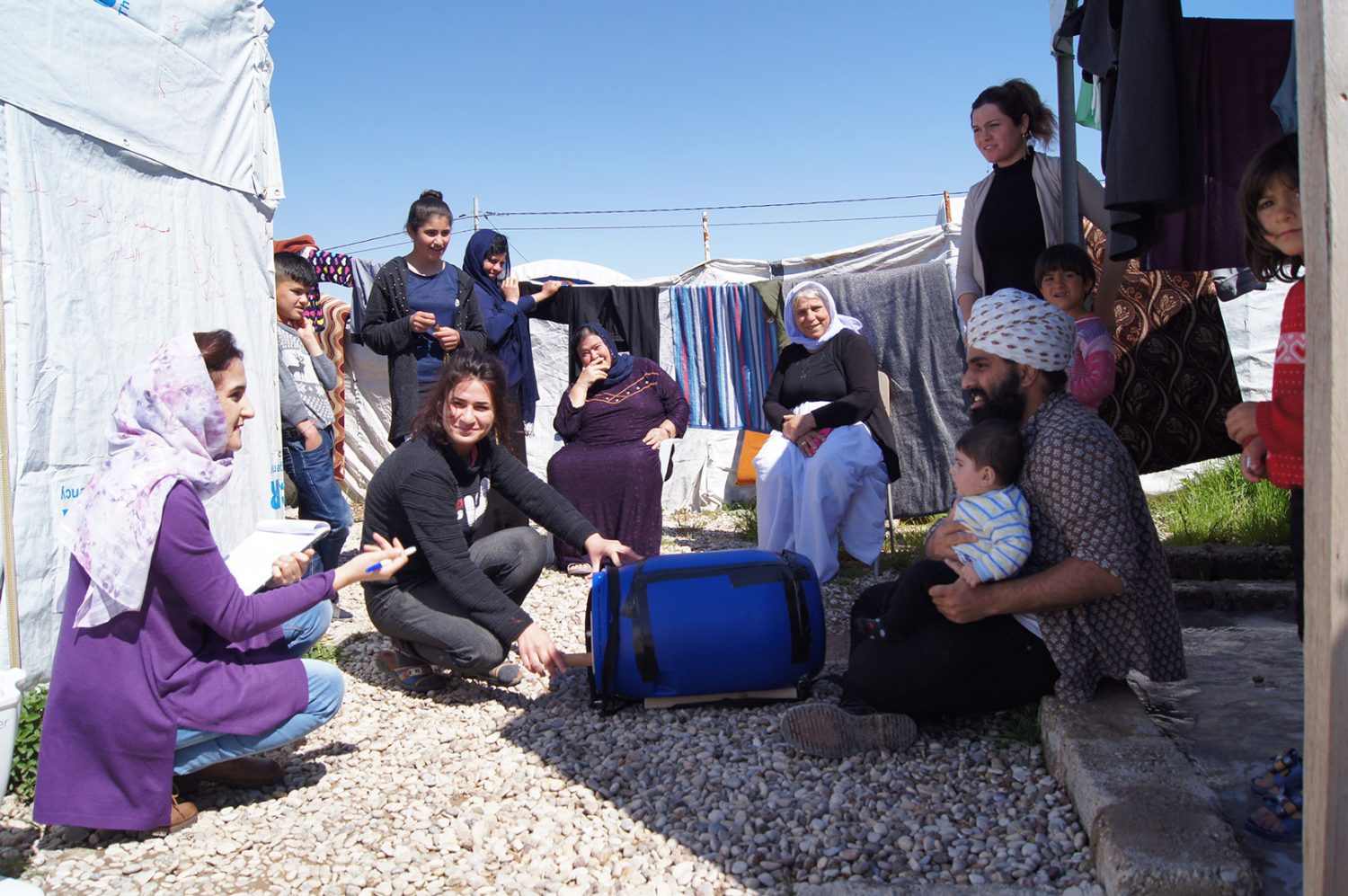 SETsquared Bath member, The Washing Machine Project, has announced that it has secured a three-year fundraising commitment from Electrocomponents plc. The essential funding will enable the deployment of at least 7,500 washing machines in 10 countries, to positively impact 100,000 people. Electrocomponents' support will extend to encouraging its employees, customers and suppliers to contribute through fundraising and volunteering activities.
The Washing Machine Project was set up in 2018 by University of Bath alumnus Nav Sawhney after volunteering for a year in India with Engineers Without Borders. Nav discovered that 70% of the world's population do not have access to an electric washing machine and for many washing clothes in rivers, lakes and buckets is the only solution.
He witnessed women and children enduring upwards of 20 backbreaking hours a week washing clothes by hand, often leading to chronic back and joint pain. Handwashing clothes is also recognised as being a major barrier to education for low-income and displaced people around the world.
His experience led him to develop an affordable, off-grid, manual crank washing machine, the Divya. It is the only machine of its kind to be developed for humanitarian purposes, requires no electricity to operate and uses just a third of the volume of water consumed by an electric machine.
The Washing Machine Project is currently being supported by SETsquared Bath as part of winning a University of Bath Alumni Innovation Award in 2020.
The team has already installed fifty new low-cost washing machines at a refugee camp in Northern Iraq with support from the Iraq Response Innovation Lab and Oxfam. The team are now working on the 'Divya Two', including multiple modes of activation for people with disabilities and the ability to be used while seated.
Nav Sawhney, Founder of The Washing Machine Project, said: "Electrocomponents' support will provide critical funding and components to develop our future machine and build the capacity of our organisation so that we can reach many more people in need."
Lindsley Ruth, Electrocomponents CEO, said: "At Electrocomponents we are committed to inspiring a more sustainable world through education and innovative solutions that improve lives. That's why we've chosen the Washing Machine Project Foundation as our first global charity partner and will mobilise our people, customers and suppliers in support of this fantastic cause."
Mailing List sign-up
Get all the fresh insights first! Stay up-to-date with all the
latest investment news, blogs and all things SETsquared.
Sign-up
Close