Entrepreneur Pitches and Innovation Showcase
Secure your place to see pitches from 14 of the latest cutting-edge start-ups from across the globe which are currently seeking investments of between £200k – £2m.
We look forward to seeing you on Friday 24 June, please register your place online to attend.
A – Z OF COMPANIES
The following companies are currently raising investment.

Agros
Country: Peru
Founder: Robinson Lopez
Agros provide non digital farmers with a digital identity and help them gain credibility and make transactions – it includes a voice-authentication system and blockchain-backed identity digital wallet.
---

Genesis Care
Country: Kenya
Founder: Catherine Wanjoya
Genesis Care make sanitary pads dispensers and incinerators machines with digital payment & app tech to access remote areas in Africa.
genesiscare.co.ke @GenesisCare_KE
---

Helion
Country: Indonesia
Founder: Hagorly Mohamad Hutasuhut 
Helion is a spacetech-based startup which provides Internet Connectivity Solutions through tethered balloon and quasistatic high altitude platform smallsat.
---

Kiddo.id
Country: Indonesia
Founder: Analia Tanuwidjaja
Kiddo.id is a SaaS marketplace and video platform to assist parents in identifying kids' strengths and talents, provide tailored activity recommendations and help them test, track and stimulate their children.
---

Lepsta
Country: South Africa
Founder: Excellent Sithembiso Khumalo
Lepsta is a collaboration platform for software development teams that helps them increase productivity and efficiency by progressively automating parts of their workflow and increasing inclusivity and access to opportunities.
---

Majik Water Technologies
Country: Kenya 
Founder: Beth Koigi
 Majik Water Technologies Atmospheric Water generators are condensation based techniques & sensors optimised to capture water moisture from the air.
---

Photum Technologies – PBot
Country: India
Founder: Himmat Singh
PBot is an autonomous robotic waterless cleaning and inspection system for solar plants.
---

Pixed Corp
Country: Peru
Founder: Ricardo Rodríguez Torres
Pixed Corp: 3d printed prosthesis for upper limbs with IoT solution.
---

Plusfarm
Country: Kenya
Founder: Stephen Moses
Plusfarm Agribusiness Management System (PAMS) is an all-in-one solution farm management software that helps farmers take knowledge-based and data-driven decision through Blockchain, Internet of Things, Artificial Intelligence and Immerse reality technology, which improve productivity and profitability.
plusfarmkenya.co.ke @PlusfarmKenya
---

Thermy
Country: Mexico
Founder: Enrique Luis Hernandez 
Thermy is an artificial intelligence and infrared thermal medical device for the screening and early detection of breast cancer.
---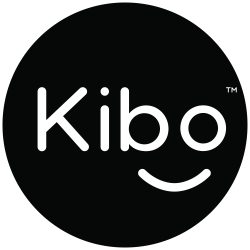 Trestle Labs – Kibo
Country: India
Founder: Mukesh Dave
Trestle Labs Kibo is an end-to-end solution to listen, translate and digitalize printed, handwritten and digital content across 60+ Global languages. It includes a mobile app, web app, and portable device empowering the Blind and Visually-impaired community towards inclusive Education and Employment.
---

VBraille
Country: Columbia
Founder: Jennifer Rodriguez
VBraille is a Braille keyboard, Braille platform and academy for Inclusive communication and education.
---

Vyorius Drones
Country: India
Founder: Nishant Singh Rana
Vyorius Drones is an AI enabled universal plug and play digital architecture for unmanned mobile robotic operations, fleet and drones management.
---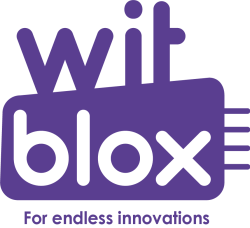 WitBlox
Country: India
Founder: Amit Modi
WitBlox is a gamified Robotics Learning App that uses comic book stories and animated cartoons to inspire children to build cool robots and projects and in the process teach them STEM. It includes Lego-like plug and play modular electronic blocks to make it easy for children to build any electronic circuit, logic or programming. Largest seller of robotics kits in India on Amazon.
---
Register your place online to attend the showcase.