Entrepreneurs and start-ups in Bath get first look at big data opportunities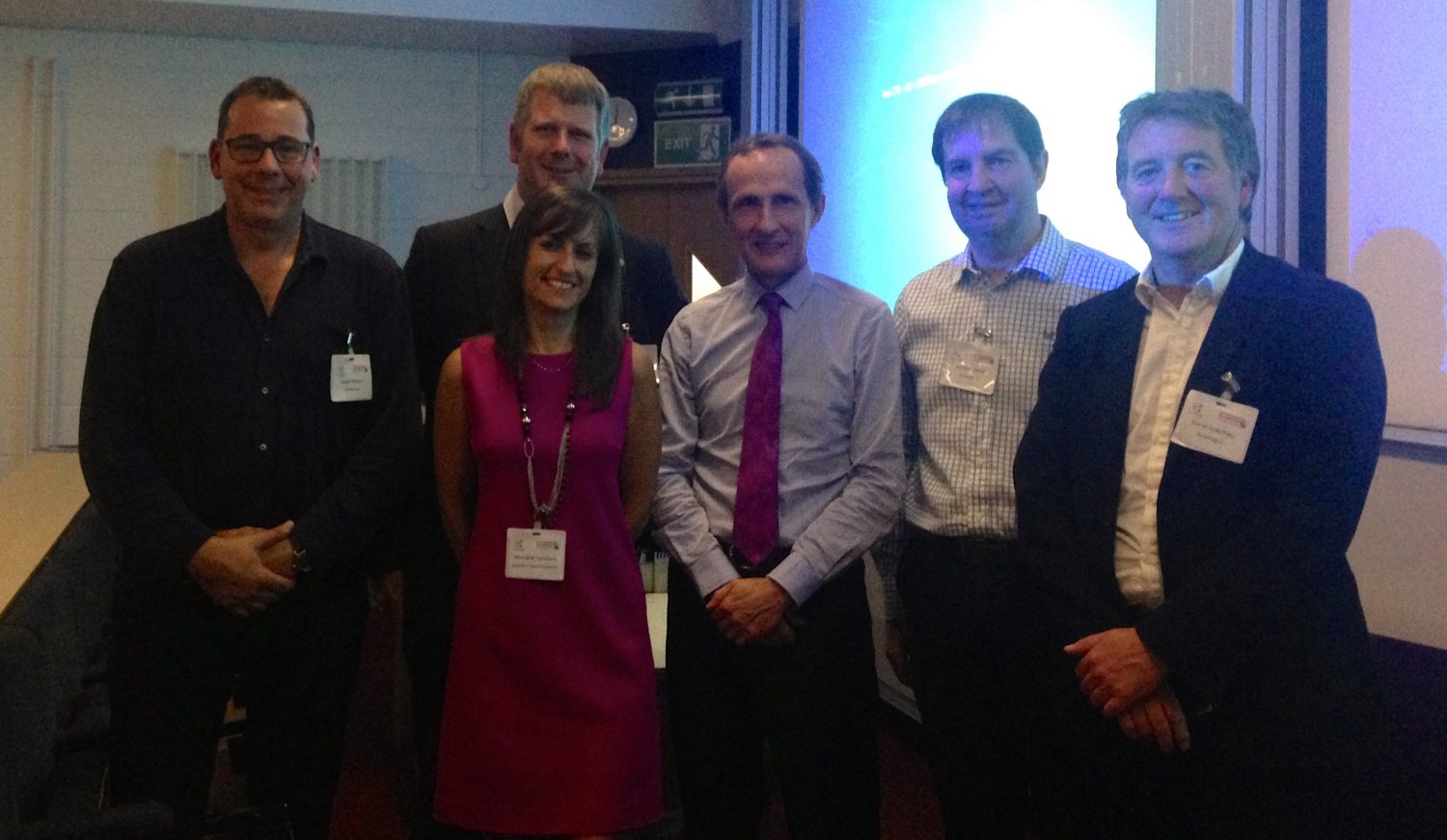 Speakers at Next Tech Wave (from left to right): Geoff Roberts, Democrata; Henrietta Sanislova, Satellite Application Catapult; (behind) Colin Baldwin, UK Space Agency; Michael Lawrence, Elecnor Deimos; Adrian Braine, SETsquared; David Critchley, Proteusgeo
Entrepreneurs, start-ups and businesses from the West learnt about opportunities in 'big data' at a free networking event in Bath yesterday (10 September).
Over 120 people registered to attend the Next Tech Wave event, which was jointly held by SETsquared, Europe's top university business incubator, and the UK Space Agency. The session brought together some of the country's leading space-related big data SMEs to explore opportunities for start-ups developing new infrastructure, software and services.
Big data has a £10billion global market, including next generation opportunities within the Internet of Things, retail and health research sectors.
Simon Bond, innovation director at SETsquared, said: "It was wonderful to see such a packed audience at our first Next Tech Wave event in the region. The event was a great opportunity for entrepreneurs, innovators and businesses from across the West to understand how space data can be used to develop products and services and I'm confident that everyone who attended left feeling inspired about the potential of their businesses."
A hand-picked panel and selection of speakers included representatives from companies such as Democrata and Proteus Geo, that are leading the way with big data and are well-placed to explain the opportunities to innovative start-ups and entrepreneurs.
Simon added: "There are some great chances for business here, especially as far as big data analytics go. It gives us access to new sources of information including sensors, website visits, open data and satellite-sourced information and imagery."
Colin Baldwin, UK Space Gateway programme manager at UK Space Agency, said: "Many companies wouldn't necessarily think of the space sector as an answer to help them with developing technology, but we wanted to show what working with the sector can do for businesses. It's fantastic to be able to encourage as many entrepreneurs as possible to take advantage of the opportunity to incorporate this exciting new technology into their start-ups in ways they might not have considered."
The event was held at the School of Management at the University of Bath and was free for entrepreneurs, investors, start-ups, innovation advisors and tech companies.
SETsquared and the UK Space Agency will be holding Next Tech Wave events in Exeter on 4 November and in Southampton on 20 January. People wanting to attend are advised to register early to avoid disappointment as places are limited.
Mailing List sign-up
Get all the fresh insights first! Stay up-to-date with all the
latest investment news, blogs and all things SETsquared.
Sign-up
Close