EVENTS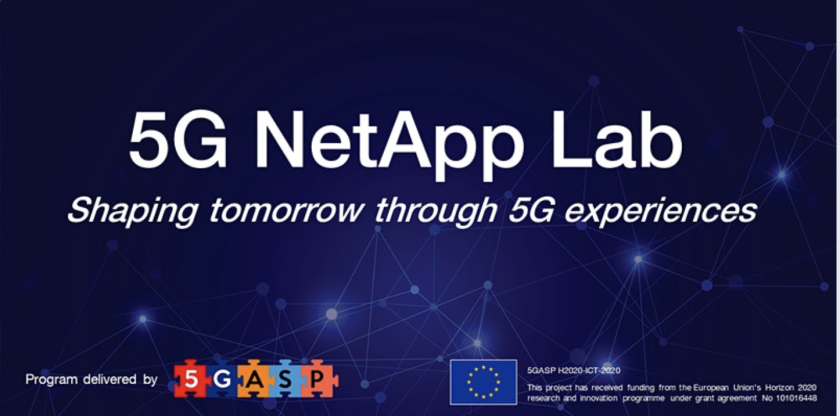 Develop your 5G technology with support from an experienced mentor and 5G testbed facilities.
Join 5GASP for the launch of its 5G NetApp Lab launch to learn how the accelerator programme and ecosystem can support NetApp developers.
About this event
The aim of the 5G NetApp Lab accelerator is to enable SMEs, start-ups, and individuals to develop, test and validate 5G-based NetApps for various business verticals. They want to build a community of developers to maximize the potential to create successful commercial products or services.
5G NetApp Lab accelerator
Selected companies will get support from mentors with diverse expertise in designing, developing, testing, validating, and promoting 5G network solutions. On the accelerator, you will get to:
test and validate your product in real-life scenarios and on real-life 5G testbeds
integrate the latest tools and platforms that support continuous integration and delivery
get feedback on improving your business model and value proposition for the end-users
gain visibility towards investors and social media.
Agenda
10:00 – 10:20 How we support NetApp developers with 5GASP and 5G NetApp Lab
10:20 – 11:20 The 5GASP Ecosystem
11:20 – 12:00 Break
12:00 – 13:30 NetApps pitches
13:30 – 14:00 Break
14:00 – 14:30 The 5GASP Certification process
14:30 – 15:30 NetApps pitches
15:30 – 16:00 Final Q&A with all the speakers
Mailing List sign-up
Get all the fresh insights first! Stay up-to-date with all the
latest investment news, blogs and all things SETsquared.
Sign-up
Close