EVENTS
Next Generation Networks – Beyond 5G Innovation & Investment Roundtable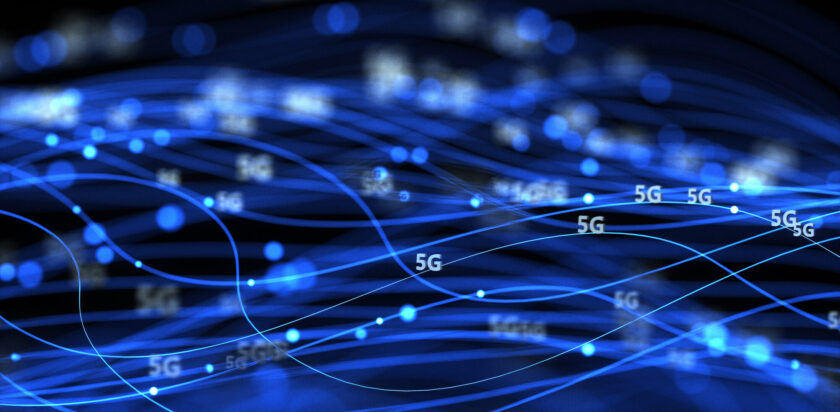 The next generation of communications is set to make unprecedented demands on networks and will challenge the ways in which telecoms companies manage load, compete on user-retaining quality of service levels, and can guarantee 'critical infrastructure' levels of security.
Recent venture investment trends reveal just how innovation from start-ups and scale-ups is targeting the most valuable of these opportunities with capital flowing to solutions that will radically improve the efficiency of telecom network infrastructure and support applications that enable telecom companies to reach more subscribers in their homes, cars, cities, and even in virtual reality simulations of these places. 
Alongside the Japan External Trade Organisation, we are delighted to present this international innovation showcase of opportunities across our respective networks of entrepreneurs, innovators, investors, and corporate partners. 
At this event we will also be launching an exclusive Telecommunications Collaborative Working Group. It will enable growth companies in this sector to build peer to peer connections, find collaborations, R&D and investment opportunities and shape key decisions in the national innovation infrastructure. If you are interested in joining this group – come along to the event to find out more.
Agenda
8.30 Welcome Simon Bond, Innovation Director, SETsquared & Introduction to keynote speaker from Professor Rick Hillum, Chair, SETsquared Innovation Network/Digital 
Keynote speaker: David Ryder, Director, IoT Technology, Product Development and Business Development, KDDI Europe
8.50 Investment trends panel discussion
Rina Obi, Investment Director, Global Brain
David Ryder, Director, IoT Technology, Product Development and Business Development, KDDI Europe
Company innovation pitches
Mafic Connected devices for a safe and productive workforce
SwipeVideo A new form of video which with one swipe users can change their point of view
Beam Connectivity End to end Connected Vehicle as a Service (CVaaS), a platform connecting vehicles, cloud, IT infrastructure and mobile apps
AccelerComm Game-changing technologies to halve the costs of spectrum, power and base-station deployment in 5G wireless systems
Novocomms Single Antenna System to replace separate antennas in wireless devices and equipment
9.30 Innovation trends panel discussion
Adam Price, Vice President, Spirent
Dr Yingli Wang, Cardiff Business School (CARBS), 5G Logistics Project
Stephen Mayers, Head of Scale-Up Programme, SETsquared
9.50 The Power of the Collaboration from Masahide Sakishige, Deputy Director General, JETRO London
10.00 Breakout rooms – a chance to meet and network with companies
10.30 Events closes
Biographies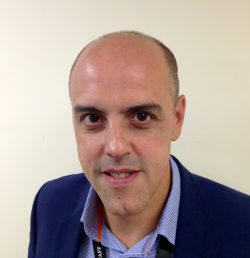 Adam Price, Vice President of Position, Navigation and Timing Simulation, Spirent
Adam Price is the Vice President of Position, Navigation and Timing Simulation at Spirent Communications. Overseeing Product Management, Business Development, Services and Strategy functions
Adam graduated from Plymouth University in Electronics and Communication Engineering initially specialising in algorithm design and digital signal processing for embedded audio systems. He has postgraduate qualifications with Stanford University and the Chartered Institute of Marketing. He has over 20 years of experience within Global Communication Test, Optical Network and Wireless Technology Markets.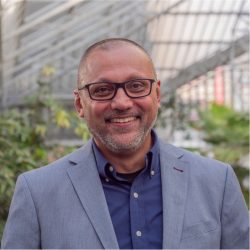 David Ryder, Director, IoT Technology, Product Development and Business Development, KDDI Europe
David is an experienced executive from Telecoms and Media with a combination of Commercial and Technical skills. He is currently responsible for IoT and Digital Transformation technology at KDDI Europe, delivery client led digital solutions.
Prior to this, in his role at Lloyd's Register he led the Commercialisation of Digital Innovation Solutions driving Innovation, business development, collaboration, co-development, joint funding POV's and incubating start-up solutions, bringing together a mix of IoT ,AI, ML, NLP, Cloud, Big Data and Mobile technology to deliver real ROI. He has a proven record in delivering positive results, building businesses, managing P&L plus developing and managing great teams internationally. He has held C Level global leadership roles across Blue Chips such as BT, Verizon, ESPN, and Ericsson plus also helped mature many start-ups within the digital space.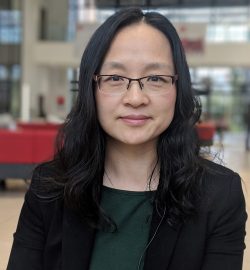 Dr Yingli Wang, Cardiff Business School (CARBS), 5G Logistics project
Dr Yingli Wang is a Reader in logistics and operations management at Cardiff Business School, Cardiff University. She specializes and researches in digital transformation and technological innovations in logistics and supply chains. Her research started with examining technological innovations for organizations such as logistics service providers and manufacturers, and then recently extended to explore how technological innovations such as 5G, blockchain/distributed ledger technology, artificial intelligence and immersive technologies, could benefit a wider society and deliver more sustainable outcomes.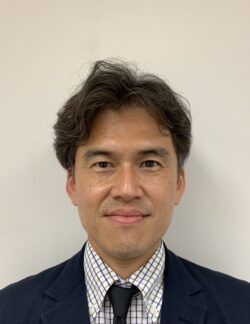 Masahide Sakishige, Deputy Director General, JETRO London 
Masahide leads Investment and Trade operations at JETRO London, with responsibilities for promoting foreign direct investment into Japan by the UK and Nordic businesses and open innovation between Japanese corporates and foreign start-ups through facilitating collaboration and alliances. The Investment team supports over 100 companies, mainly start-ups with innovative technologies in the fields such as life science, fintech, mobility and carbon neutrality to provide solutions to challenges faced by Japan and the rest of the world.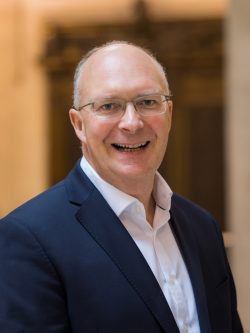 Simon Bond, Executive Director, SETsquared 
SETsquared is the award-winning enterprise partnership of the universities of Bath, Bristol, Cardiff, Exeter, Southampton and Surrey. Since it was founded in 2002, SETsquared has supported over 4,000 high-growth, technology innovation companies and helped them to raise over £2.7bn of investment. SETsquared member companies have gone on to deliver a positive impact for the UK economy independently valued at £8.6bn and forecast to be worth a further £26.9bn by 2030. Simon has led SETsquared and its development of university-business programmes to promote research commercialisation, student enterprise, start-up & scale-up businesses and investment since 2014.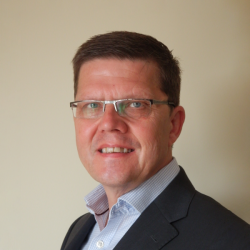 Stephen Mayers, Head of Scale-Up, SETsquared
Steve is a senior technology executive who has held a number of sales and delivery roles within technology start-ups, SMEs and large corporates. He leads our Scale-Up Programme supporting high growth businesses looking to scale-up and accelerate their growth through access to private and public investment.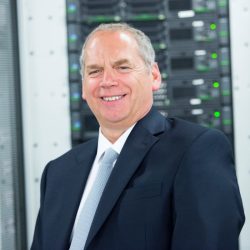 Professor Rick Hillum, Chair of Innovation Network/Digital, SETsquared
An award-winning Chair & CEO, having run and scaled-up ten innovative technology businesses over 25 years, including founding seven university-related start-ups and being involved in many member networks in UK and USA as an organiser, speaker, and participant.
Run a wide range of businesses, including wireless technology. Ranging from advanced next-generation linear RF devices and architectures for Cellular, Military, IoT and telematics (AIS)for shipping, and supplied many of the industries household names such as Nokia and others. Run Software Radio products and flexible software architectures and networks, very wideband Smart Antennas, vehicle telematics for formula one racing cars. Currently, running a cloud software business based in Bath and am the past CEO of HPC Wales, the public Welsh National Supercomputing services. He raised many investment rounds for the above companies from VC, Angle and Private Equity.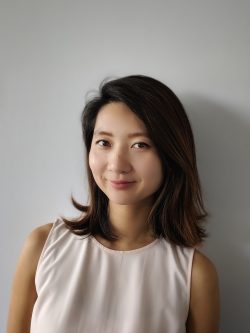 Rina Obi, Investment Director, Global Brain
Investment Director at Global Brain, a Tokyo-based global VC firm with $1.6B AUM investing across sectors. Rina focuses on European early-stage startups. She joined the firm after almost a decade of working in the tech industry in London, Tokyo and Germany for the likes of Google, a Sequoia backed startup from Silicon Valley. and in the digital transformation office at chemical giant Henkel.
Mailing List sign-up
Get all the fresh insights first! Stay up-to-date with all the
latest investment news, blogs and all things SETsquared.
Sign-up
Close