EVENTS
Energy & Environment Innovation Roundtable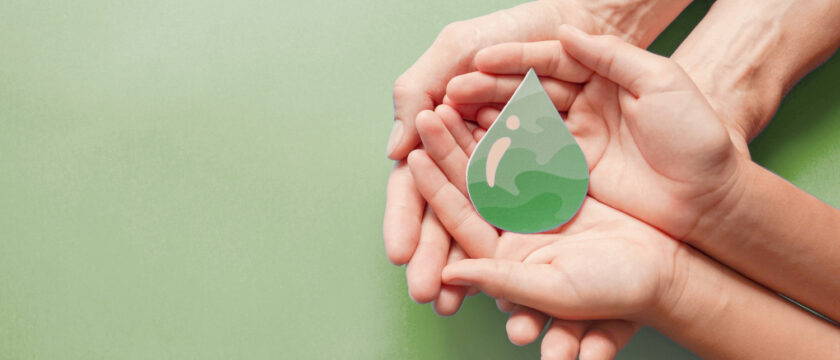 What are the key energy and environmental challenges faced by industry and how can cutting edge university research and innovative start-up solutions help solve them?
Global greenhouse gas emissions continue to rise, at a time when they need to be rapidly falling and we know that industry is a huge contributor to this.
In this interactive roundtable, some key players from global and UK corporates will set out their energy and environmental challenges including water usage, energy consumption, manufacturing processes and use of natural resources. The aim of the event is to establish the opportunities for researchers and innovative start-ups to help solve these problems.
This event is brought to you by our Innovate UK funded ICURe Innovation to Commercialisation Programme, which enables researchers with commercially promising innovations to determine whether there is a market for products or services that utilise their research, science, or technology.
Agenda
8.30 Welcome & introduction by MC – Lucy Siegle, writer on environmental issues for The Guardian, The Observer & The Times
8.35 Panel discussion
Each of the panellists will give an overview of the key energy and environmental challenges they face.
The panel will be made up of:
Fumiko Uraki, Mitsubishi
Steve Kaye, UK Water Industry Research
Sarah Handley, Siemens Energy
Graham Harrison, National Composites Centre
9.15 Questions to panellists
9.35 Introductions to the Early Career Researchers on the ICURe Energy & Environment Sprint
9.45 Networking
10.30 Event closes
Who should attend?
Members of the ICURe Sprint cohort
All ICURe alumni
SETsquared Scale-Up companies
Members of SETsquared business acceleration centres
SETsquared university research base
Start-ups, businesses & support organisations within the sustainability sector
Get to know your speakers and panellists
Lucy Siegle, British Journalist and Writer on environmental issues – MC
Lucy Siegle is best known for her writing on environmental issues for The Guardian, The Observer, The Times and a selection of magazines. Lucy is on a mission to re-brand environmental issues and ethical living as relevant and accessible, launching the Observer Ethical Awards in 2005 and producing a number of eco-related films for The One Show. She also has a passion for sustainable fashion, speaking out against large, fast fashion brands marketing themselves as ethical and working with fashion giant Gucci on a project to produce zero-deforestation handbags.
Fumiko Uraki, General Manager, Venture Office, Technology and Business Development Division, Mitsubishi Chemical Holdings
Fumiko leads the corporate venture platform of Mitsubishi Chemical Holdings, covering broad business areas from material and environment to healthcare to benefit the overall group companies including Mitsubishi Chemical, Mitsubishi Tanabe Pharma, Life Science Institute and Nippon Sanso HD. She has extensive experience in technology assessment and scouting for the company's pipeline for growth, in facilitating relationships between start-up companies, and in making decision about strategic investment. 
Prior to Mitsubishi, she worked for BASF, a German multinational chemical company for 15 years in various sections including sales & marketing, corporate strategy and new business development.  She holds Bachelor of Science in Biology and Master of Science Degrees in Molecular Biology from Tohoku University, Japan and Master of Philosophy in Environmental Science from Murdoch University in Australia. She is regularly invited to speak at events and conferences on the topics including innovations, start-ups, green chemical and circular economy.
Steve is a Chartered Mechanical Engineer and has worked in the water industry for over 30 years. His career started in manufacturing, and he later moved to Anglian Water where he held several senior roles within Asset Management, Operations, and Innovation.
He has been a pioneer in the creation of open innovation platforms and networks in the sector, helping to engage academia and the supply chain in developing innovative solutions that meet water industry needs. Steve has an MBA from City University and is also a visiting professor at Imperial College, London. Steve is a creative individual who is passionate about making the world a better place through collaborative research and innovation. He has always been actively involved in fostering relationships between different organisations and industrial sectors.
For the last 3 years Steve has been CEO of UKWIR, an organisation that enables collaborative research for the UK water industry. More recently Steve has played a leading role in the delivery of the water sector innovation strategy and the setting up of Spring, the new centre of excellence for innovation in the water sector.
Sarah Handley, Head of Sustainability & Environmental Governance, Siemens Energy
Sarah Handley is the Head of Sustainability & Environmental Governance for Siemens Energy, a new business created in 2020, and has a mission to empower customers to meet the growing demand for energy while transitioning to a more sustainable world. Sarah is playing a pivotal role in pioneering this change across the Siemens Energy business in the UK, by driving through a corporate sustainability agenda and educating stakeholders on the energy transition.
Sarah has worked in the Environment and Sustainability sector for over 25 years. She worked for 8 years as Head of Environmental Protection and Compliance for Siemens plc, managing programmes to improve performance across waste and energy to achieve the target 'zero waste to landfill' and certification to International Standard 150001:2018 for Energy Management. Previous to working for Siemens Energy, she led the Carbon Neutral Programme at Siemens plc, to meet the goal of carbon neutral by 2030. Sarah is a Chartered Environmentalist and a Fellow of the Institute of Environmental Management & Assessment (IEMA).
Registrations are now closed
We value your privacy and will never pass your details on to third party organisations.
Mailing List sign-up
Get all the fresh insights first! Stay up-to-date with all the
latest investment news, blogs and all things SETsquared.
Sign-up
Close