EVENTS
Funding for Growth Online Event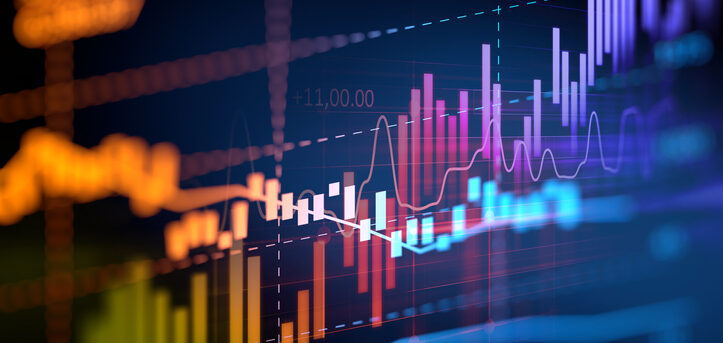 Get your business ready for innovation and investment
Evidence shows that there is a clear link between innovation and investment, profitability and growth.
Embracing an innovative approach within your business leads to long-term commercial benefits, efficiency, productivity, competitiveness as well as increased sales and investment.
At this event which is jointly hosted by SETsquared and Tech Swindon we will:
use real life business case studies, to show how you can effectively collaborate with a university and develop an innovative approach to all aspects of your business – which will make you more investible in the long run
show you the importance of keeping your business model up to date
illustrate the investment options to fund growth through innovation
show how you can leverage public funding to support R&D and raise private investment.
SETsquared is the global no. 1 business incubator and we've supported over 4,000 companies to grow and raise £1.8bn investment. Through our specialist business support and innovation programmes, we help companies grow and raise public and private funding. We're currently offering fully-funded Innovation & Entrepreneurs Workouts to businesses in the Swindon and Wiltshire areas.
Tech Swindon's mission is to strengthen the burgeoning tech ecosystem in Swindon & Wiltshire. Shining a light on the opportunities the region presents to tech-
focused industries and as a place for innovation with a highly skilled workforce.
Lucy Paine – Tech Swindon
Lucy loves connecting people and starting conversations, with a background of growing business support and mentoring. She's currently heading up the Tech Swindon community, showcasing the amazing tech community in the area.

Rosie Bennett
Rosie has a background in media and technology having joined BBC Online in its formative years. She went on to become the Production Director for Liberty Global's UPC Media interactive TV rollout based in Amsterdam. Since returning to the UK, Rosie has launched a consultancy, worked with a venture capital advisory firm and co-founded a startup. She joined SETsquared in 2014 as Entrepreneur in Residence, became Centre Director for SETsquared Bath and now runs the Investment Programme across the partnership.
Chris Pett
As the Digital Innovation Sector Lead at the SETsquared Scale-Up Programme Chris is responsible for supporting high-growth start-ups to secure venture capital investment and R&D funding to build and commercialise breakthrough technology solutions.
Alan Roan
Al Roan is the Managing Director responsible for the strategy and day to day running of Cervus Defence and Security. He is also in charge of Business Development and Sales. Prior to co-founding Cervus, he has worked for a number of international defence companies and for the UK's Defence Science and Technology Laboratory (Dstl). He also served as an Infantry Officer during the 'Tony Blair Years', serving on operational tours in; Northern Ireland, Bosnia, East Timor, Iraq and Afghanistan.
As a result of these experiences, an interest in defence innovation was ignited. Today he passionate about helping others create and deliver practical solutions for the front-line
Al is a Trustee of the Common Mission Project, enjoys cycling, rugby and wild swimming.
Amanda Coleman
Amanda Coleman is the Chief Scientific Officer for Cervus Defence and Security with responsibility for establishing and executing Cervus Scientific Strategy, establishing relationships with academia, businesses and other organisations, and assuring Cervus' scientific outputs
Prior to joining Cervus, Amanda worked for QinetiQ, leading their consulting and advisory capabilities and developing their International business and previously has over 20 years working for the MoD and Dstl, primarily leading research and analysis for concept and force development.
Amanda enjoys working in a dynamic and creative environment where there is freedom to develop innovative solutions, engage with the end-user and challenge the status quo.  She is passionate about breaking down barriers and overcoming obstacles to achieve excellent outcomes for the front line.
Amanda enjoys running and yoga; and when she is not exercising she enjoys crochet.  She is also a member of a church choir and sings regularly at services.
Applications for this event are now closed
Mailing List sign-up
Get all the fresh insights first! Stay up-to-date with all the
latest investment news, blogs and all things SETsquared.
Sign-up
Close