EVENTS
Future Forward: Investing in Deep Tech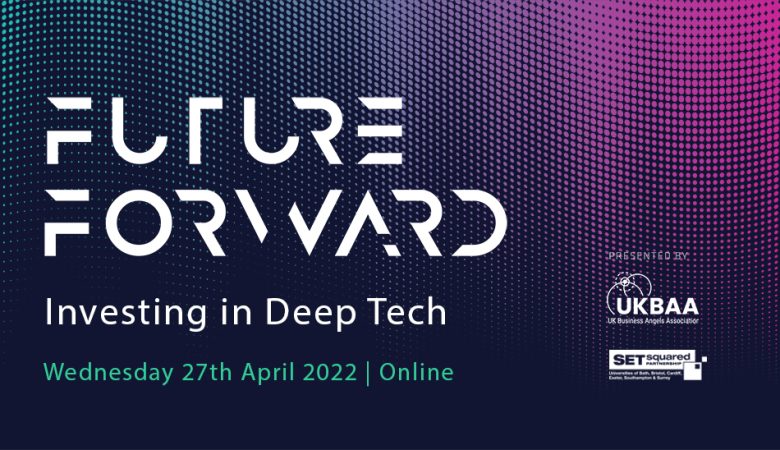 Deep Tech is technology that is rooted in tangible engineering or scientific advances and discoveries. It lies at the foundation of innovation and it's all around you – from your Alexa at home, to the satellites that keep you in contact with your family and friends.
COVID-19 and the looming crisis of climate change have inspired a 4th wave of innovation and investment in European deep tech companies more than doubled in 2021 compared to 2020 but deep tech investments can be seen as risky as companies try to solve the unsolvable.
This year's Future Forward session will guide you through the deep tech landscape and demystify the sector – why it's so important to the UK economy, where the opportunities for investment lie and pull back the curtain on the UK's growing Deep Tech ecosystem.
From panels, keynotes and roundtables to pitching sessions, you'll get a front seat to hear directly from industry experts, key members of the investment community and innovators in this sector.
Tickets are free for UKBAA members/ £20 (+VAT) for non-members.
Use the code SSQ to get your ticket for free!
Mailing List sign-up
Get all the fresh insights first! Stay up-to-date with all the
latest investment news, blogs and all things SETsquared.
Sign-up
Close