EVENTS
Introducing HSTEA – Powering Sustainable Transport with Hydrogen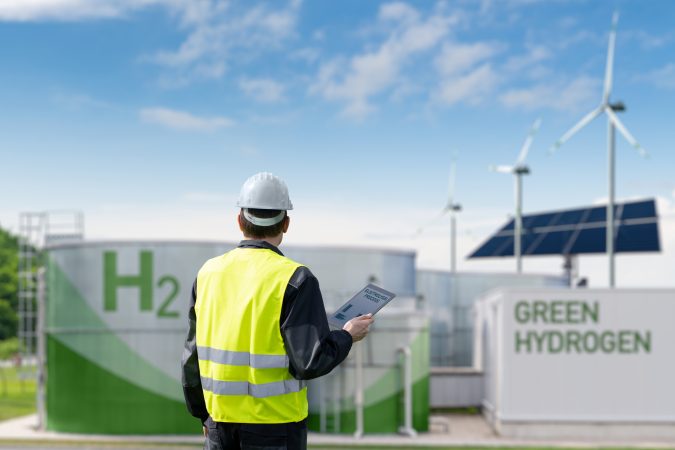 Join us for this informative session introducing the Hydrogen & Sustainable Transport Economy Accelerator (HSTEA).
The West of England is paving the way for the hydrogen revolution. The region boasts a cluster of high-value engineering and tech companies and is home to nationally renowned R&D facilities. You'll find the world-leading advanced propulsion R&I centre, IAAPS, the National Composite Centre (NCC), GKN's Global Technology Centre, and Airbus' Zero Emission Development Centre (ZEDC) right on the doorstep, making it a thriving location to advance developments in the green hydrogen space.
Our focus isn't just on de-carbonising heavy industry. The work already taking place across the West of England is transforming well-established sectors, securing the UK's competitive edge. What sets us apart? We're skipping the carbon capture and 'blue hydrogen' methods, going straight into green hydrogen production.
In this webinar, you'll get a front-row seat to the fusion of academia and industry, where we dive deep into the wealth of hydrogen research happening across West of England. You'll discover how your business can harness the
power of hydrogen technologies to make a visible transformation towards cleaner and more sustainable operations and have the opportunity to learn more about the unrivaled support you'll receive when you join the HSTEA Programme.
Speakers: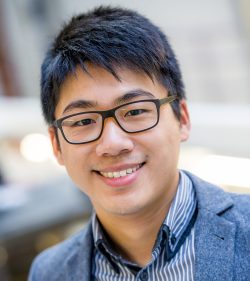 Dr Yuchen Gu, Sector Manager, Hydrogen and Sustainable Economy Accelerator (HSTEA), SETsquared
Yuchen oversees the industry-academia liaison, R&D project consortia-building, and bid development support to the HSTEA programme. He has a technical background in advanced engineering, and has over 10 years' experience in supporting industry-focused research. He is dedicated to helping SMEs with their R&D road mapping and business acceleration via fundraising in both public and private sectors.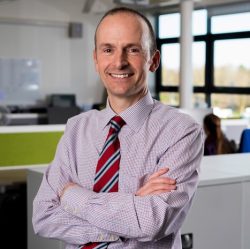 Chris Harris, APC, Business Development Lead
Chris has 25 years' experience in the automotive industry, having worked for a global Tier 1 battery manufacturer prior to joining the Advanced Propulsion Centre (APC).
He has seen his job role evolve throughout his career, giving him the opportunity to gain experience and knowledge of working with a vast array of clients and trade sectors.At the APC, Chris is Business Development Lead, supporting clients to understand and access the automotive funding landscape as appropriate.
 Prof Xiaoze Pei, Professor of Transport Electrification and Deputy Academic Director in the Institute for Advanced Automotive Propulsion Systems (IAAPS) 
Prof Xiaoze Pei is Professor of Transport Electrification and Deputy Academic Director in the Institute for Advanced Automotive Propulsion Systems (IAAPS) at University of Bath. She leading the Applied Superconductivity and Cryogenic Propulsion Laboratory. She holds UK EPSRC Open Fellowship on Towards Zero Emissions Electric Aircraft through Superconducting DC Distribution Network. Prof Pei received her PhD from University of Manchester in 2012. Her research interests include cryogenic and superconducting powertrains and novel electrical machines.
Mathieu Johnsson, CEO of Marble
Mathieu Johnsson is the founder and CEO of Marble, a marine monitoring company designing, building and operating highspeed drones and AI sensors to reduce the cost of aerial data at sea.
He is a former aircraft designer from the secretive Airbus "Future Projects" office, and an alumnus of Entrepreneur First.
About HSTEA
Funded by the West of England Combined Authority, the Hydrogen Sustainable Transport Economy Accelerator (HSTEA) will be based at the IAAPS facility at the Bristol & Bath Science Park.
The new package of innovation, investment, and growth support for start-ups and SMEs in the sector, includes access to our online community via the Innovation Platform, as well as networking opportunities, one-to-one clinics with advisors and academics in the field, and access to collaborative research and development.
Don't miss this opportunity to be at the forefront of innovation and sustainability.
Register your place
To secure your place at this event, please complete the form below and a member of the team will be in touch.
Powering Sustainable Transport with Hydrogen - HSTEA Launch
We value your privacy and will never pass your details on to third party organisations.
Mailing List sign-up
Get all the fresh insights first! Stay up-to-date with all the
latest investment news, blogs and all things SETsquared.
Sign-up
Close