EVENTS
University of Surrey Management KTP Online Event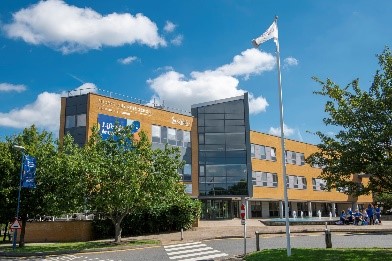 Innovate to survive: How a Management KTP can help your business.
Have you considered what the new normal will look like? How you can make your business more robust? Or how you can use data to make better decisions?
In a world post Covid-19 and Brexit, an effective management capability, that can transform business performance, has never been more important.
The University of Surrey are holding a free online event on 31 March 2021 to provide an introduction to Management Knowledge Transfer Partnerships (mKTP). People-focused and designed to trigger culture change, mKTPs enable transformational improvement by identifying strategic, management-based initiatives that increase business resilience and agility and expand management effectiveness. Innovate UK contribute up to 67% of the total project cost of a mKTP, which typically lasts around 24-months.
KTPs are an established way for a business to bring in new talent and the latest academic thinking to deliver a specific, strategic innovation project to improve their competitiveness and productivity. To find out more about Knowledge Transfer Partnerships (KTPs) visit our dedicated webpages.
We welcome existing or potential business partners interested in collaborating with the University of Surrey – please register to find out more about KTP funding opportunities and the support that KTN and the University of Surrey can offer you.
Mailing List sign-up
Get all the fresh insights first! Stay up-to-date with all the
latest investment news, blogs and all things SETsquared.
Sign-up
Close