EVENTS
Yellowdog Lunchtime Briefing Event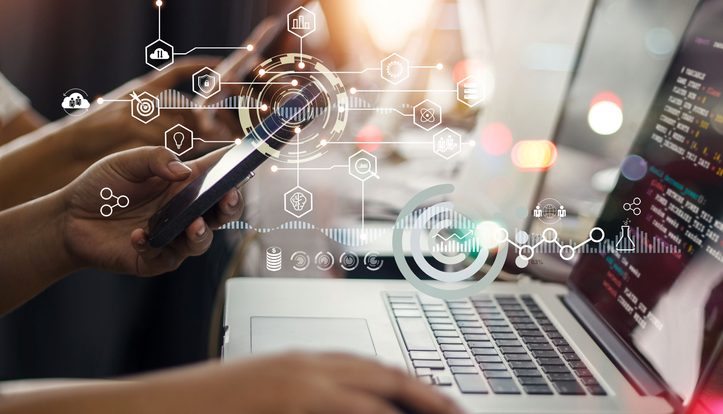 Do you currently use a cloud service provider?
Do you expect your computer processing needs to increase as your business expands?
YellowDog is offering Scale-Up Programme members exclusive free access to its breakthrough cloud workload management platform. The platform delivers cost benefits, ease of use, scalability, and speed, as its provisions and schedules computing workloads across on-premises systems and all the major cloud providers in any combination.
YellowDog is now recognised by the world's largest cloud computing providers for its breakthrough platform, but like so many technology start-ups, its team know exactly what it takes to deliver ground-breaking solutions in any field.
Through this initiative, YellowDog aim to work with innovative businesses, particularly businesses that change lives, enhance the protection of the environment, or change industry in a positive way. The offer is relevant to businesses operating in the following areas:
Life Sciences and Healthcare – Drug Discovery, Genomics, Molecular Dynamics
Automotive/Aerospace – Computational Fluid Dynamics, Digital Twin
Financial Services/Insurance – Portfolio Risk Analysis, Credit Risk Analysis, FRTB
Electronic Design Automation
Logistics planning
Meteorology
Computational modelling/simulation
AI/Machine Learning
This offering will be awarded to a limited number of companies so join the briefing to find out more and for the chance to be selected.
Learn more about the offering and if it's suitable for your company.
Agenda
Welcome and introduction
Introducing YellowDog and the offer
Technical briefing
YellowDog Platform
Technical Fit
Steps for applying
Q&A
Before registering to attend
This is a Scale-Up Programme members event and the offering will be exclusively for companies on the Scale-Up Programme.
If you are not a member and are interested in attending and benefiting from this offering you can apply using the form below. If you are a suitable company for the Scale-Up Programme your attendance will be confirmed. In order to proceed with the offering after the event, you will need to join the programme.
Please take the time to read through the Scale-Up Programme webpage to see if this is relevant to your company.
Meet the speakers
Tom Beese, Executive Chair
Tom joined the YellowDog board in January 2020. He has over 25 years' experience in the computing industry, beginning with Hewlett Packard before focusing entirely on early stage technology businesses.  Besides being Executive Chairman of YellowDog, he also chairs companies in cyber security software and defence.
Simon Ponsford, CTO
Simon has over 25 years of experience in high growth start-up environments working in Technical Architect, CIO, CTO and CEO roles in Europe and North America. He has also spent time in academia working as a Senior Scientist in Distributed Computing and has more than 25 cloud computing-related patents to his name.
Registrations are now closed
Mailing List sign-up
Get all the fresh insights first! Stay up-to-date with all the
latest investment news, blogs and all things SETsquared.
Sign-up
Close