Exciting opportunity for student innovators to win £13k via the CDK Dealer Tech – University Automotive Technology Competition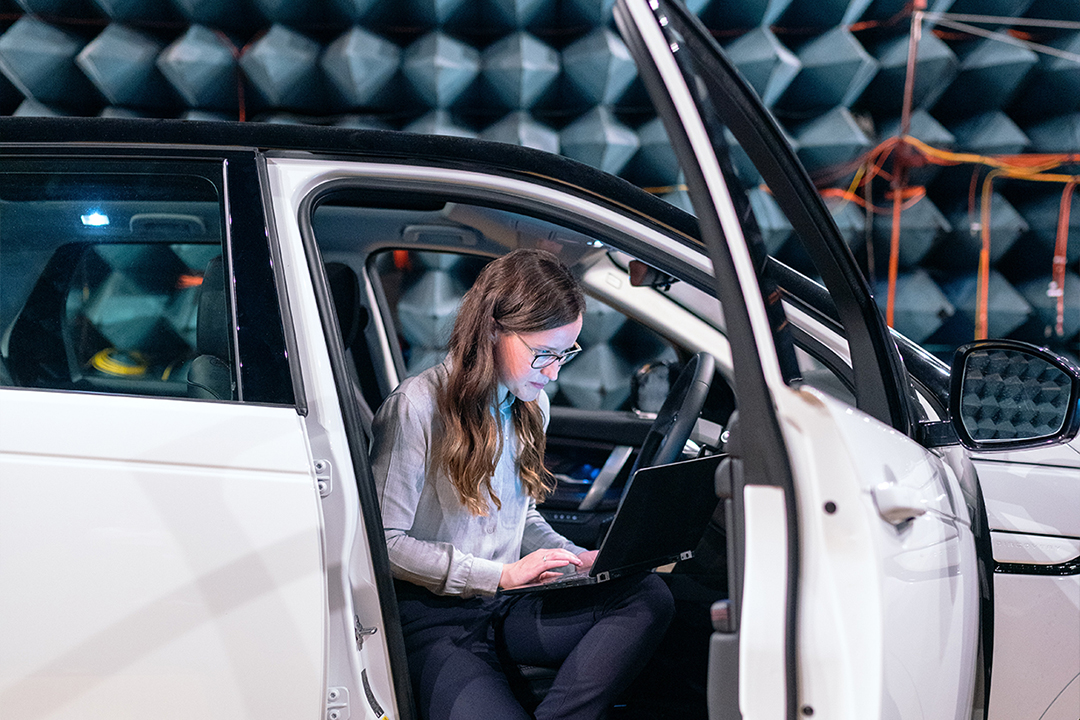 CDK Global a provider in automotive dealership software found in over 30,000 retail locations across the world, has launched CDK Dealer Tech – University Automotive Technology Competition with six leading UK universities.
The competition, a brand-new concept in the automotive retail industry, has been created by CDK Global to support future talent, encouraging students to build innovative ideas to help advance automotive retail, whilst also providing the first-hand experience of modern industry challenges. The universities currently set to participate in this competition include SETsquared partner universities Bath, Exeter, Surrey, and Southampton as well as leading universities Buckingham and Warwick with a total national prize of £10,000 for the overall winning student team and a £3,000 prize for the winning team from each university.
CDK Global is working closely with SETsquared, and additional contacts from leading research-led universities, to promote the competition and support student teams with their ideas.
Student teams are being tasked with developing a technology product idea that will help car dealers transition their business amidst today's tech trends, the impact of COVID-19, and consumer demands. They will have from October 2020 to April 2021 to develop and create their ideas, which ultimately will be presented to a panel of judges including the CDK Global senior leadership team, Tim Rose, editor of AM, and Julia Muir, CEO of Gaia Innovation.
With the automotive industry continually seeking ways to enhance car buying and ownership experiences, CDK Global is inviting participating student teams to come up with a forward-thinking, technology-based product idea for the sector. This might include new product designs that would help improve dealership processes or a fresh approach to an existing CDK Global product. This could be as diverse as designing a new way of nurturing business leads, improving the test drive experience, or enhancing the management of stock and parts.
Joaquim Croca, Vice President, Commercial at CDK Global said: "At CDK Global, we believe in unearthing and nurturing upcoming diverse talent and attracting more students to the automotive industry. We also believe in supporting innovation by giving students, our future talent, the tools to harness their knowledge and creativity to help solve any future issues within the automotive industry. The CDK Dealer Tech – University Automotive Technology Competition gives students the chance to gain hands-on experience and raise awareness of career opportunities available to them after they graduate. We are excited for the competition to launch and look forward to seeing many innovative and diverse ideas develop."
Siobain Hone, chair of the SETsquared Student Enterprise Practice Group said: "We are delighted to be working with CDK Global to support its Dealer Tech competition. It's our aim to instill entrepreneurial spirit across our regions and harness innovative ideas to provide business opportunities for our students. We share CDK Global's goal to support future talent and a great way to do this is to shed light on the automotive retail industry and provide students with the opportunity to build ideas around real-life challenges."
Find out more about the competition and apply.
Mailing List sign-up
Get all the fresh insights first! Stay up-to-date with all the
latest investment news, blogs and all things SETsquared.
Sign-up
Close