Exeter experts help in hunt for new antibiotic drugs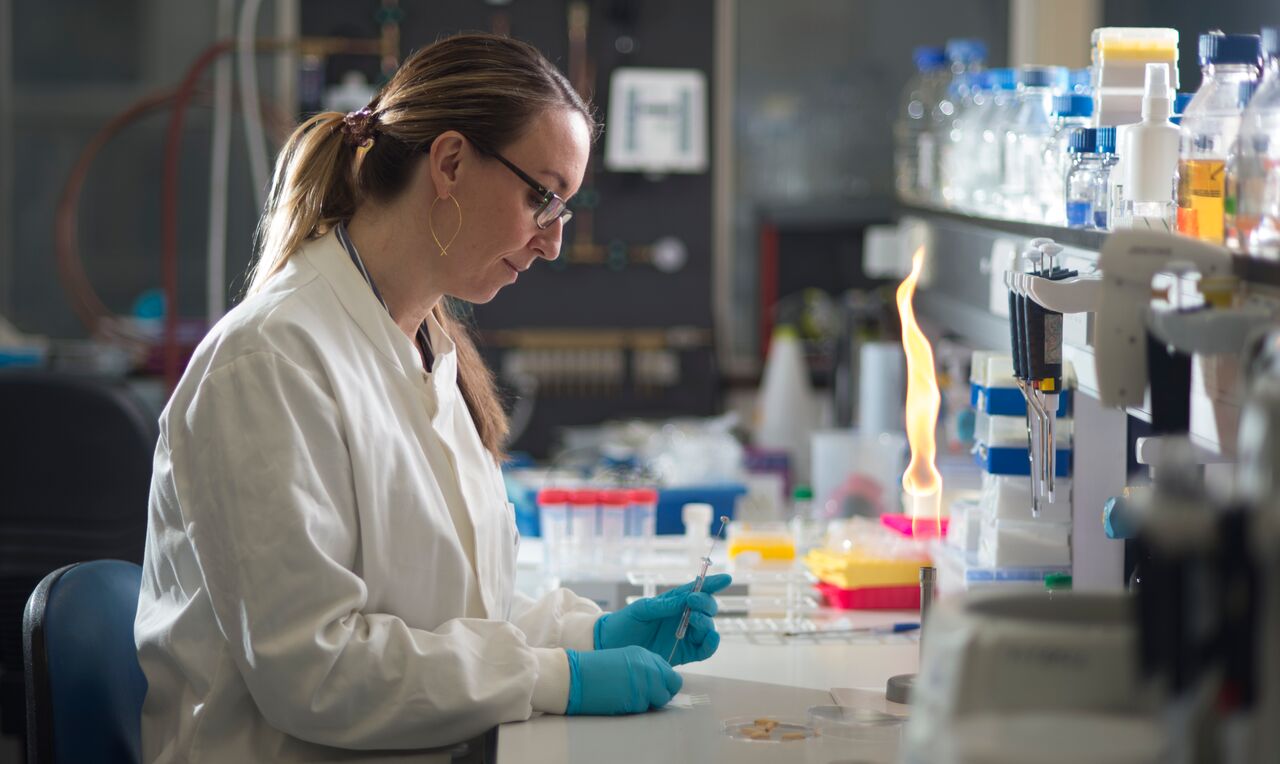 Scientists from Biosystems Technology, a SETsquared Exeter member, are part of an international team helping to find new antibiotic drugs to treat killer infections.
The team, which has just received a grant of about 840,000 euros (£735,000) from the Eurostars programme is working on a system to screen drugs early in their development to rule out those that won't work – thereby cutting development time and costs.
BioSystems Technology, set up by two University of Exeter scientists, won the grant with Swiss pharmaceutical company BioVersys and French research organisation Voxcan.
Infections caused mainly by hospital-acquired bacteria are now often untreatable and lethal, and the aim of this collaboration is to create a "discovery platform" to "transform" the process of finding new antimicrobial drugs.
"I'm absolutely delighted that we've won this Eurostars grant with our European partners," said Dr Olivia Champion, who co-founded BioSystems Technology with University of Exeter colleague Professor Richard Titball. Dr Champion started on the SETsquared ICURe programme in January 2015 and since then has steered BioSystems to global success.
"It's a fantastic achievement for BioSystems Technology to have this endorsement of both our technology and our business.
"The funding will allow us to develop tools for researchers to identify and test new types of antibiotics to treat the most problematic bacteria that cause urinary tract infections, septicaemia and pneumonia."
BioSystems Technology has pioneered the use of moth larvae as an ethical and effective alternative to mammals in scientific testing.
The discovery platform aims to bridge the pharmaceutical "Valley of Death" – an expression used for gap between the huge amount of research on new drugs and the relatively small number approved for use.
Dr Champion said: "Interest in antibacterial drug discovery from large pharmaceutical companies continues to decrease, widening this 'Valley of Death'.
"We urgently need new solutions to the global spread of drug-resistant bacteria.
"Before the era of antibiotics, many infections caused by bacteria were untreatable and often fatal – and we are seeing that situation again now.
"Combining the unique capabilities and strengths of the consortium partners gives us a strong competitive advantage to develop comprehensive solutions in this critical area."
Each of the consortium partners will provide a different stage of the drug screening progress.
BioVersys will offer bacteria with bioluminescent (glowing) properties that can then be tracked in moth larvae provided by BioSystems Technology.
Voxcan's state-of-the-art imaging technology will allow real-time testing of how well various drugs work.
Eurostars is a joint programme co-funded by EUREKA member countries and the European Union Horizon 2020 Framework Programme.
Mailing List sign-up
Get all the fresh insights first! Stay up-to-date with all the
latest investment news, blogs and all things SETsquared.
Sign-up
Close