Exeter student winner of inaugural global automotive tech competition awarded £13,000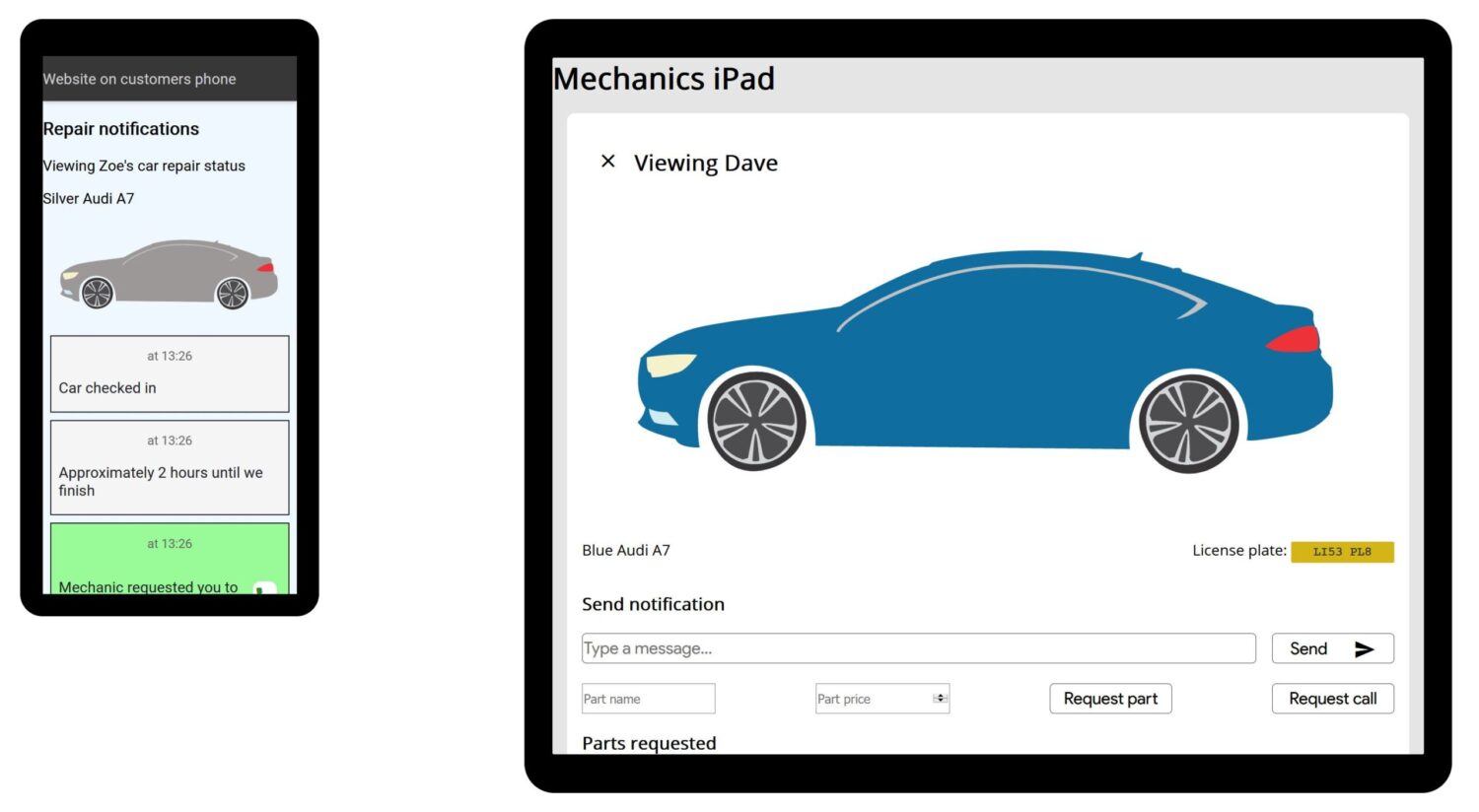 Global automotive technology company, Keyloop, has announced the national champion of its very first Keyloop Dealer Tech – University Automotive Technology Competition.
Brian Evans, second year Computer Science student at the University of Exeter, beat teams of students from five other universities to be named national winner of the competition and receive £13,000 for his achievement.
Keyloop worked closely with the SETsquared Partnership and additional contacts from leading research-led universities to support student teams with their ideas. Four SETsquared student enterprise teams reached the final of the competition:
Tandem – University of Bath
OmniPerson – University of Surrey
Automotiv – University of Southampton
Brian Evans – University of Exeter.
Brian, who worked independently throughout the competition, impressed the judges with his web-based maintenance and service tracking solution, also producing a working prototype to accompany his presentation. Similar to tracking the delivery of a parcel, the concept allows consumers and automotive workshops to track and deliver updates on car repairs and servicing via a two-way communication stream.
Commenting on his achievement, Brian Evans, winner of Keyloop's Dealer Tech Competition, said: "The Dealer Tech competition was a great opportunity for me to learn about innovation in the automotive industry. Keyloop offered several helpful masterclasses taught by industry experts, which helped considerably in coming up with an idea to enter into the contest. They also assigned to me a mentor from the innovation team at Keyloop, who was invaluable with refining the idea. Jeni from the University of Exeter Student Startups Team was always willing to help, and her feedback helped me to look at my idea from a business perspective. The University of Exeter and Keyloop supported me throughout the competition and overall it was a great experience."
Despite launching in the middle of the pandemic and having to be run and judged remotely, the inaugural Dealer Tech Competition had over 180 signups from students at Bath, Exeter, Buckingham, Warwick, Surrey and Southampton universities.
Since October, students from each university have been working in teams to research, develop and demo a product or solution to improve the automotive retail experience in line with modern consumer demands and the digitalisation of the industry. With the support of SETsquared Exeter's Student Startups Team, University of Exeter students honed their pitches ready for the university judging round at the end of April. From here, Brian was awarded first prize of £3,000 and a place in the grand final on 12 May.
University of Exeter competition lead and Student Startup Community Manager, Jeni Reeve, said: "Bringing together the innovation and enthusiasm of our cohort of CEMPS students with Keyloop's industry experts to explore real-world problems experienced by car owners, dealerships and relevant stakeholders has been an invaluable learning experience."
"With the support of our Student Startups Team, these students have been able to work through problem-solution ideation and validation, as well as embracing their technological skills in order to present a workable, viable solution. A huge congratulations to Brian for developing an impressive working prototype and presenting it with confidence and style to the experts."
At the national final, the six regional winners competed against each other to win the grand prize of £10,000 and the chance to be invited to join Keyloop's graduate programme. The presentations were judged by a panel of industry experts: Tom Kilroy, CEO of Keyloop, Joaquim Croca, VP Commercial at Keyloop, Michelle Wells, Marketing Communications Director at Keyloop, Tim Rose, editor of Automotive Management and Julia Muir, CEO of Gaia Innovation.
The concepts from the finalists included a wide range of ideas, including a driving analysis tool that profiles driving styles to deliver personalised service and purchasing recommendations, a platform that handles the logistics behind the movement of vehicles, and a platform that connects dealership salespeople with customers via live chats and video calls.
Tom Kilroy, CEO of Keyloop and one of the judges, said: "It was an extremely tough decision, but in the end, we thought that Brian's concept was very effective in solving a real-world problem faced by dealerships, with good potential for scalability. He presented a well-thought-through idea that taps into the consumer trend for tracking and analytics, which is precisely the type of creative thinking and commercial initiative we were looking for."
"It has been brilliant to see the level of entrepreneurial spirit from the students, particularly at such an early stage in their professional lives. Keyloop is committed to welcoming fresh and diverse talent to our industry, and this competition has helped us achieve that. We have unearthed some exceptional creativity, showcasing our industry to some of this country's most promising students. My congratulations to all teams involved for making this inaugural year of the Dealer Tech Competition such a success."
Julia Muir, Founder of the Automotive 30% Club, CEO of Gaia Innovation and one of the judges, said: "It has been a real pleasure to witness the creativity and passion the students have brought to problem-solving for the future of the automotive industry. This was perfectly demonstrated by Brian's concept, which is an innovative tech solution that improves the customer experience and enables the dealership aftersales staff to work smarter and more efficiently. "
"The Dealer Tech competition provides young talent with a taste of what working in automotive and technology could be like. Without real-world experiences or role models, it can be hard to understand what goes on behind the scenes in the industry. I hope that this experience has inspired students to seek out career opportunities they might not have otherwise, and I look forward to seeing what they do next."
Winner
Brian Evans, The University of Exeter
National finalists
Tandem, University of Bath: Lilla Polus, Shraddha Shetty, Alex Bilyi, Alaz Erdinc, André Mugliett
Brian Evans, University of Exeter
Bucklers, The University of Buckingham: Thomas Humphreys, Yoon Cho, Jesper Hansson Liedholm
Duopoly, The University of Warwick: Nkosinathi Khumalo, Yunus Ansari
OmniPerson, The University of Surrey: Murat Yilmaz
Automotiv, The University of Southampton: Si Wu, Ikenna Orabueze, Vaishnav Shinde
Mailing List sign-up
Get all the fresh insights first! Stay up-to-date with all the
latest investment news, blogs and all things SETsquared.
Sign-up
Close