Expert in space weather joins the University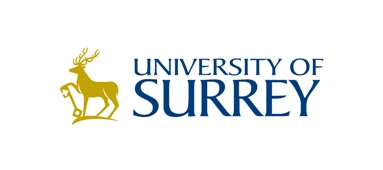 A leading UK expert in the effects of solar storms on satellite, aircraft and electronic systems has joined the University of Surrey's space centre staff.
Keith Ryden has an impressive background in advising governments on the potential impact of such storms which can have a substantial effect on everyday communications systems like mobile phone networks, power grids and distribution networks which increasingly use GPS.
He started his career as an electronics engineer at the Ministry of Defence's aerospace research centre in Farnborough where he led the development of two small technology test-bed satellites. Since then, he has specialised in the hazards caused by the space environment.
He said: "Even at that early stage, I established strong links with the University of Surrey, first by taking a part-time MSc in Satellite Engineering and Automatic Control and also by working on flight opportunities for UK MoD experiments to be carried on the University's own pioneering satellites, the UoSATs.
"I then moved to a new role advising UK government on 'large' satellite procurements, but in parallel have continued to pursue research into space environments and effects, a field often now placed under the banner of 'space weather'."
He has also built and flown a number of space weather monitoring instruments, from which data is used to update models used by engineers across the world. He was also closely involved with SSTL in the Giove-A satellite design and in providing an on-board monitor instrument which is still making valuable observations to this day after 7 years in orbit.
He commented: "In coming to work at the Surrey Space Centre I am actually joining colleagues I have worked with over many years so there are some familiar faces around.
"Our aim is to develop a UK centre of excellence in space weather and its engineering effects, an area of increasing importance which has been highlighted just this month by a Royal Academy of Engineering report which I co-authored and which has high level government attention.
"I'm pleased that awareness of the risks, such as a repeat of the giant solar super storm of 1859, known as the 'Carrington Event' after British Astronomer Richard Carrington, who also worked in the county of Surrey, is now increasing so this a very good time to start at the University. I look forward to the challenges ahead."
Mailing List sign-up
Get all the fresh insights first! Stay up-to-date with all the
latest investment news, blogs and all things SETsquared.
Sign-up
Close