Fledgling high-tech startups get opportunity to sharpen up skills at #Idea2Pitch event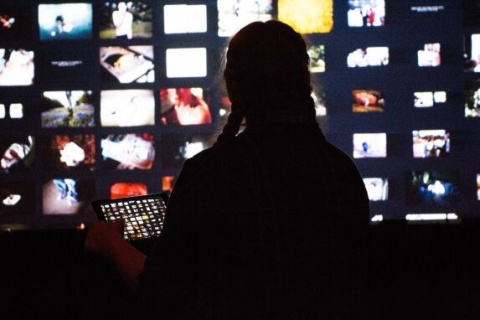 In The Shadow' by SETsquared member VIKA Books, a tailor-made gallery, in which users curate their own narrative journey by exploring a labyrinth of digital content. VIKA Books have recently become SETsquared members after taking part in an #Idea2Pitch workshop
SETsquared Bristol hosting an afternoon workshop for high-tech startups in early stages of development, or established tech startups looking to grow or pivot
Advice on what makes a good business idea and pitching workshop from Entrepreneur in Residence
Followed by a SETsquared Bristol Tour and Connect networking event
#Idea2Pitch is SETsquared Bristol's answer to startups looking for expert advice in refining their ideas, at the critical early stages of development. This event is aimed at fledgling high-tech startups, to help them successfully hone their ideas and shape them into a pitch.
Monika Radclyffe, Director at SETsquared Bristol comments:
"We realised there is a problem locally: there aren't many places in Bristol where those early-stage companies can get help shaping up their ideas. This is why we decided to launch '#Idea2Pitch' event. It helps entrepreneurs to articulate their ideas better and be able to communicate them effectively to their chosen audience."
The event begins with an introduction to SETsquared Bristol, the global No.1 university-backed business incubator. During the afternoon workshop, entrepreneur-in-residence Greville Commins will provide practical tools to help attendees discover 'What makes a good business idea?' and offer key components to articulate a winning Elevator Pitch, along with a chance to practice pitching in front of a small supportive audience.
#Idea2Pitch is brought to a close by joining forces with SETsquared Bristol's networking event, SETsquared Connect, where attendees can mingle with other entrepreneurs who may be a few steps along, and can share advice and offer support.
SETsquared Bristol is excited to announce that one of the first attendees to an #Idea2Pitch event, progressive multi-media publisher VIKA Books, has recently been offered SETsquared Virtual Startup membership.
VIKA Books founder Victoria Forrest said:
"The Idea2Pitch workshop helped me define the essence of the business into one easily understandable strapline: A Gallery in Your Pocket. Simplicity is not easy. The speed with which I was guided to this simple solution gave me the reassurance I needed to make application to, and eventually join SETsquared."
Monika Radclyffe, Director of SETsquared Bristol comments:
"In light of this exciting news we encourage anyone thinking of setting up a technology business to sign up to '#Idea2Pitch' – it could be your first step on the path to a successful entrepreneurial journey!"
If you would like to attend the event on Thursday October 19th at The Bristol SETsquared Centre, from 2:00 – 6:00 PM, you can apply to attend via Eventbrite here.
Keep in touch with SETsquared news and opportunities by subscribing to the monthly newsletter.
Mailing List sign-up
Get all the fresh insights first! Stay up-to-date with all the
latest investment news, blogs and all things SETsquared.
Sign-up
Close