Four new companies join SETsquared's Space Accelerator Hub
Launched in May 2015 SETsquared's new Space Accelerator Hub, a collaboration with the UK Space Agency, is already supporting four cutting-edge space technology companies.
Here's a short overview of each of the companies:
WeatherSafe
Agriculture meets big data
WeatherSafe has developed unique software which combines hyper-local weather monitoring, agronomic data modeling and high-resolution satellite data, to help coffee farmers around the world protect and improve their farming operations and therefore yield and profits. Find out more

Proteus Geo
Setting new standards in marine, coastal and terrestrial mapping solutions
Proteus is leading the way in harnessing the step change in availability, accuracy and resolution of satellite derived imagery coupled with advances in processing technologies to deliver full turnkey mapping solutions at a fraction of the traditional time and cost. Find out more

Sherlock
Every year more than 3m bicycles are stolen in Europe and bicycle theft is a critical issue worldwide. Sherlock is a GPS-based anti-theft device connected to a smartphone app that allows cyclists to precisely locate their bicycles and retrieve them in case of theft. Sherlock is embedded into the structure of the bicycle, with an unobtrusive design. Find out more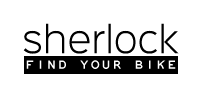 EV-NAV
Electric Vehicle Navigation Tool

EV-NAV is a sat nav specifically designed for electric vehicles that allows drivers to use their vehicle up to its maximum range with confidence. It utilises powerful range calculation algorithms which give accurate range estimation based on the planned journey. It takes into account issues specific to electric vehicles such as the effects of hills, typical maximum range of 100 miles, minimum charge time of 30 mins and UK motorway service stations being up to 30 miles apart. Find out more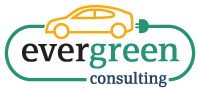 If you are running a space tech company or have business idea you would like to explore, get in touch with our Entrepreneur in Residence Adrian Braine or visit localhost/setsquared-live/space
Mailing List sign-up
Get all the fresh insights first! Stay up-to-date with all the
latest investment news, blogs and all things SETsquared.
Sign-up
Close