Freyda secures investment for innovative fintech platform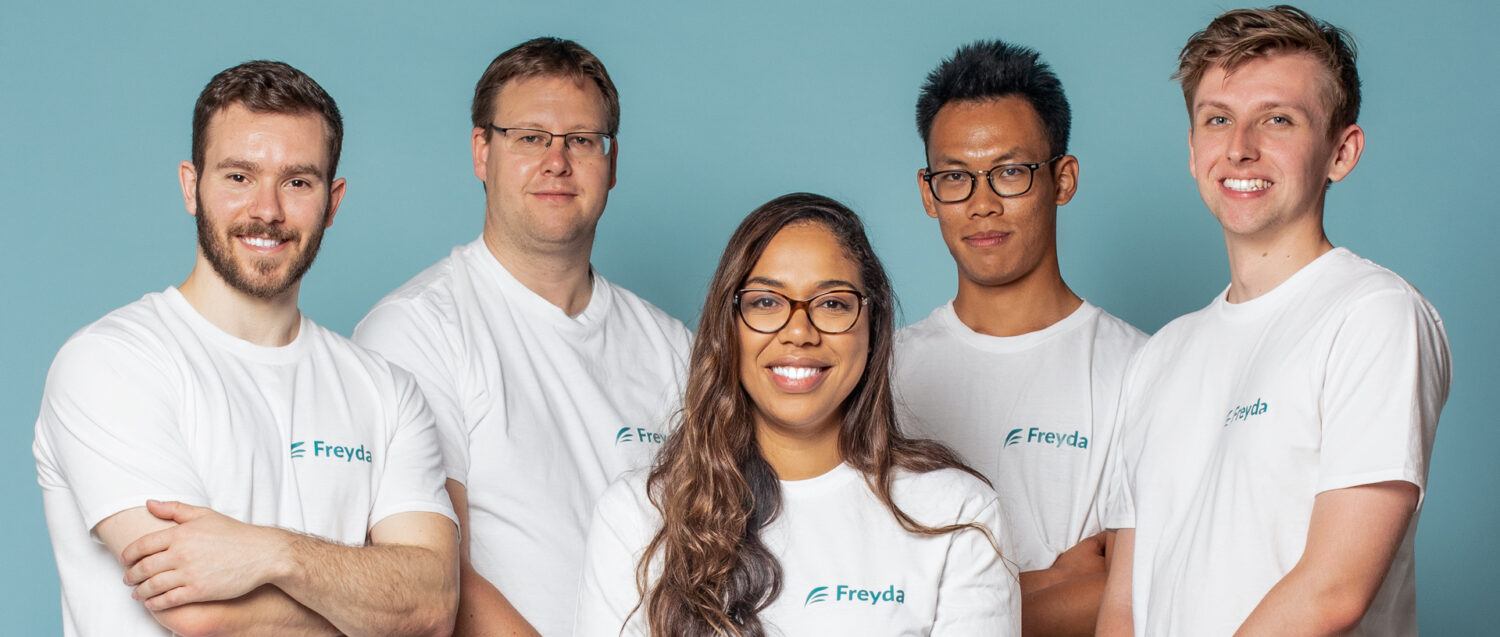 SETsquared Exeter members, Freyda, has successfully secured significant funding for their innovative fintech platform. This recent round of investment totals £625k for the company to date and will help to expand the Freyda team to fine tune the platform and support customer growth.
Freyda is changing the world of asset management by using AI to automate the extraction, retrieval and analysis of data from documents. They 'free your data' ten times faster and reduce operational costs by over a third to help optimise returns for pension funds, university endowments, insurers and asset managers who currently spend an estimated $3.3bn annually on manual data processing.
Freyda Co-founder, Danielle explained how they were able to secure the investment and acquire external support: "We closed our pre-seed round in December 2020 at the end of a turbulent year for start-ups. Having been awarded grant funding from Innovate UK we were able to bring onboard a number of high-calibre Angel investors with backgrounds at Google, Accenture and EY.
To start with, we were seeking to form relationships with start-up advisers who could help us in our journey to achieve product-market fit. We were very thoughtful about the types of individuals and profiles we were looking for and even put together a list, not too dissimilar from a job spec, in each of the key skill sets we were looking for. As these relationships grew we were naturally able to pitch to a group of individuals who really understood our business, believed in our vision and our ability to execute.
On the grant side, we were fortunate enough to receive support from Business West, whom we had been introduced to from another founder on the SETsquared programme. They were brilliant at reviewing our application and providing feedback to improve our submission to Innovate UK, having an external set of eyes ultimately made the difference for us."
The last year has for the majority of start-ups, been uncertain and at times turbulent. However, as Danielle explained Freyda was able to dig deep and grow stronger by demonstrating commitment and resilience: "2020 was definitely a whirlwind! Despite the circumstances, we were able to achieve several milestones. In addition to our funding, we launched our product over the summer and completed two successful PoCs with large financial institutions. As a team, we've grown from just two of us at the start of 2020 to a team of 9 developers, data scientists, product managers and designers in the UK and US."
For the future, Danielle is optimistic and wants to continue to grow and develop the business: "Last year allowed us to refine our roadmap and vision for the Freyda platform. This year we are focused on achieving product-market fit. As we continue refining our product with enhanced features and capabilities for our clients, we are also working hard to improve our go-to-market strategy.
For the longer term we think the opportunity and use-cases for Freyda are huge. Financial institutions are embracing digital transformation and automation like never before and our goal is to empower them to harness the full potential of their data along this journey."
In terms of support for others seeking investment and growth, Danielle urges patience and diligence "Be patient. Whilst you want to learn and iterate quickly when it comes to product development, you actually want to go slowly when it comes to taking on investment. The relationship is a long and important one and like any relationship it should be built on mutual trust, respect and a shared vision. Take the time to ensure the funding option is right for you and your company and build that timing into your roadmap so you don't feel pushed into the wrong path.
Mailing List sign-up
Get all the fresh insights first! Stay up-to-date with all the
latest investment news, blogs and all things SETsquared.
Sign-up
Close