Funding success for scale-up member Accelogress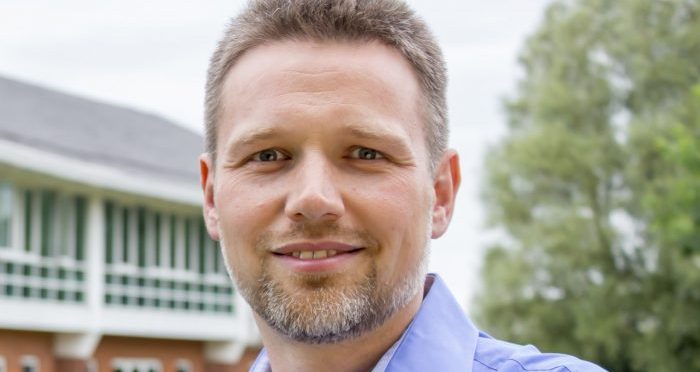 Ralf Kernchen, CEO and Founder, Accelogress
SETsquared Surrey and Scale-Up member company, Accelogress, has successfully secured Innovate UK funding to develop its solution which will allow transport operators to implement social distancing on public transport services amid current COVID-19 restrictions.
The funding comes from Innovate UK's 'Business-led innovation in response to global disruption' funding call in April, which offered a share of up to £20m for projects responding to new and urgent needs during COVID-19.
Accelogress received support from the Scale-up Programme, in the form of a professional bid writer, in order to quickly craft a compelling bid within the tight timeframes of the funding call.
The software and app development company is creating an innovative public transport service resource management solution, as an extension to their best-in-class existing Save-a-Space (SAS) real-time parking management platform. It will enable transport operators to manage demand, access and capacity of these services for controlled social distancing.
Ralf Kernchen, CEO and Founder, Accelogress said: "This project will be transformative for Accelogress. It will not only enable us to make a significant societal impact in helping people and businesses to gradually resume activity, it will also enable us to build rapidly on existing commercial traction and enter new markets. The support of the scale-up team to craft the bid proposal in such a timely and professional way was absolutely vital, and ultimately helped us to successfully secure this funding."
Steve Mayers, Head of Scale-Up, SETsquared commented: "This is why we do what do. Our aim is help innovative companies secure public and private investment to strengthen their growth. It's tough for companies to run their day to day operations as well as bid for funding and that's where we come in. We have a number of ways in which we can support companies as well as researchers from our scale-up partner universities to craft collaborative research bids including bringing in the services of a professional bid writer to increase their chances of success."
Other companies from across the SETsquared portfolio have also been successful in securing this funding including Surrey members BetterTrack, Combine AI, Hand in Paw, Sammi-Select and All About the Product.
Find out more and tap into our Scale-Up Programme
Mailing List sign-up
Get all the fresh insights first! Stay up-to-date with all the
latest investment news, blogs and all things SETsquared.
Sign-up
Close