Health entrepreneurs in the South West develop business ideas to take to market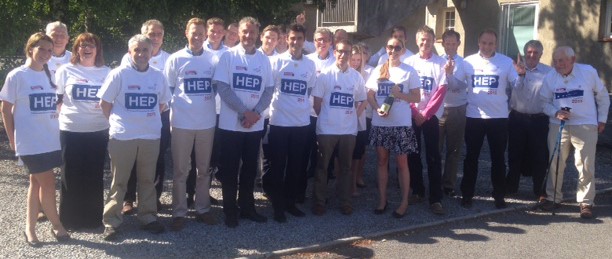 Healthcare innovators in the South West came together in Dartington yesterday (18 June) to learn how to build and grow successful businesses from healthcare innovations at the last day of a three-day health enterprise programme, with the aim of benefitting patients and the health economy.
The programme, hosted by SETsquared and the South West Academic Health Science Network (AHSN), provided 20 innovators from the NHS and local businesses with an understanding of how to turn their ideas into a reality. 
Those who attended learned how to secure resources and financial backing, as well as develop a business model, market and sell ideas.
John Siddall, Investment Partnerships Manager at South West AHSN, said: "It's great to see so many keen entrepreneurs with fantastic business ideas and to be able to help them turn it into something achievable. It's so important for each innovator to be able to learn from the experts and understand how they can turn their ideas into reality and real patient benefit."
Simon Bond, Innovation Director at SETsquared, said: "We're very pleased that so many local healthcare innovators and professionals have access to the right knowledge and experience through our partnership with the South West AHSN. Running programmes like these can make a huge difference for the region and has a real possibility or leading to a big positive change in the local health economy." 
SETsquared joined forces with four Academic Health Science Networks in the South of England in November last year to set up the revolutionary new programme that could see more effective and better value healthcare technologies benefitting patients quicker than ever. 
Mailing List sign-up
Get all the fresh insights first! Stay up-to-date with all the
latest investment news, blogs and all things SETsquared.
Sign-up
Close