Health tech innovators from around the world pitch at the Global MedTech Showcase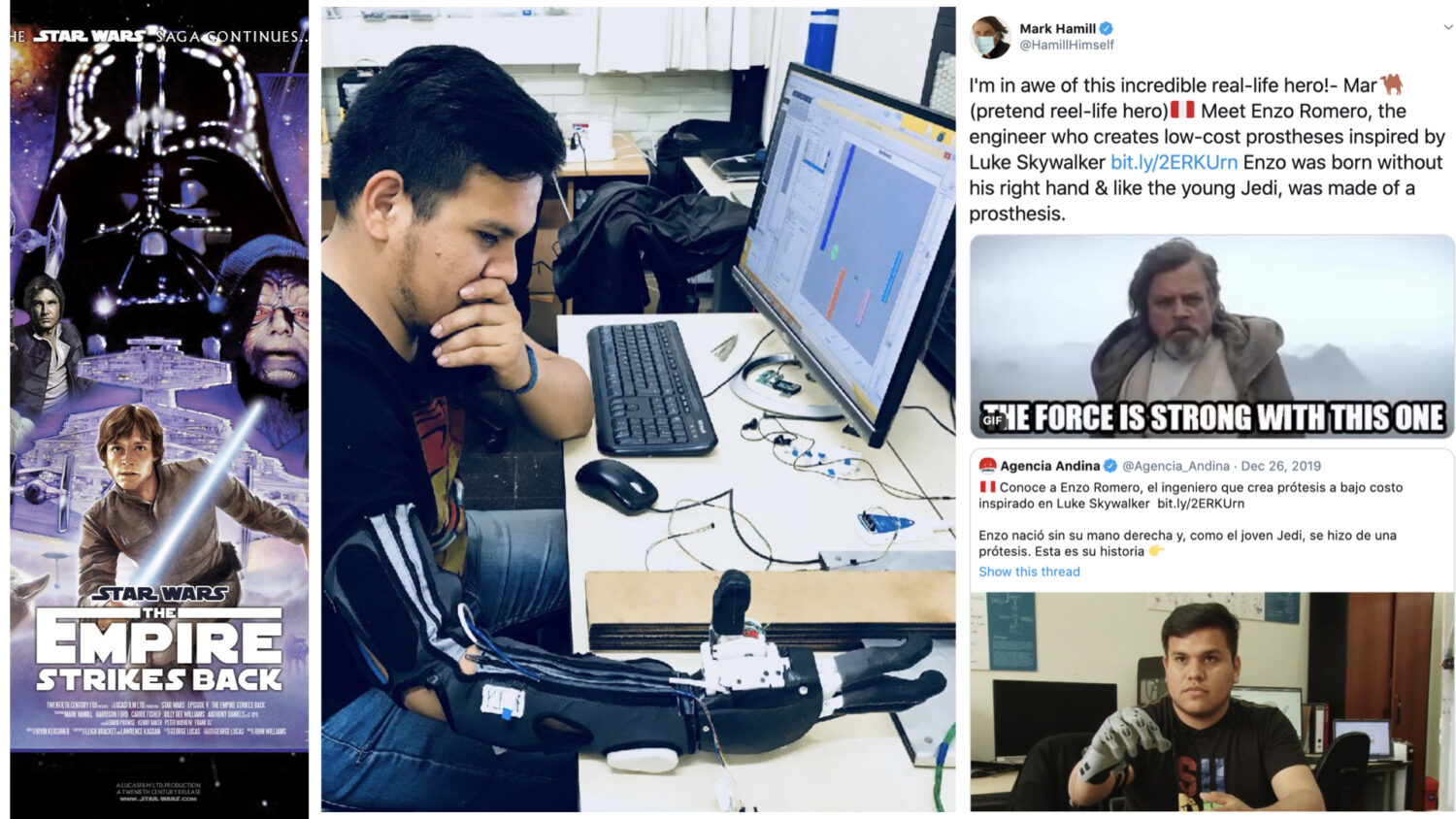 From a Luke Skywalker inspired hand prothesis to a smart cane and a wearable mobility device, the Global MedTech Showcase, which took place on 18 November, was an impressive feast of health tech innovation from all corners of the globe.
Taking place online, and watched by over 170 investors, corporates, funders and government stakeholders, the Showcase was the culmination of the Royal Academy of Engineering's Leaders in Innovation Fellowships (LIF) Advance Programme which was delivered by SETsquared, under the theme of  'disability inclusion and reducing inequalities in healthcare'. The programme aimed to provide further training and support to some of the best LIF alumni as well as giving them a landing opportunity into the UK innovation ecosystem.
Twelve innovators from 12 different countries took part, all with a technology or business model that contributes towards eliminating inequalities in access to healthcare, or towards empowering people with disabilities and chronic health conditions to participate fully in society.
To close the event, guest speaker Sheana Yu, CEO and founder of Aergo, told her own entrepreneurial story and how she was inspired to develop a seating system which helps young wheelchair users sit more comfortably and be better supported. Sheana was awarded a Royal Academy of Engineering Enterprise Fellowship in 2018 and has also received a Women in Innovation award in 2019 from Innovate UK.
Find out more about the pitching companies
Peruvian Enzo Romero is Founder & CEO of Giving a Hand. He develops affordable personalised hand prostheses that are manufactured 75% faster than current processes and sold at a third of the price of commercially available prostheses.
He said of his experience of pitching at the Showcase: "As a person with a disability who develops engineering solutions, I was really proud to take part in this showcase with my fellow pitchers from around the world. They showed me that there are many of us who are looking for accessible technological solutions for those who need it most. As a company we are expanding by building a team and investing in the equipment needed to develop personalised assistance technology – no matter what type of amputation someone has – we can develop an affordable prothesis which restores their mobility."
Dr Hayaatun Sillem CBE, CEO of the Royal Academy of Engineering, who opened the Showcase, said: "We believe that engineers can transform society for the better – by tackling the greatest challenges of our age and helping to make the world a safer, fairer and more sustainable place to live. The Leaders in Innovation Fellowships programme has drawn on the Academy's expertise in supporting technology entrepreneurs in the UK, to work with partner organisations in Newton Fund countries and build a thriving global community of innovators."
Karen Brooks, Programme Director at SETsquared, commented: "We are incredibly proud to have been the delivery partner for this programme and to support such an inspiring group of entrepreneurs who are making a difference to people's lives around the world. We've worked closely with the participants since April, helping them to develop their business models, refine their pitches, and connect them with UK partners, customers and academics. This Showcase was the pinnacle of the programme and gave them a high-profile platform to showcase their innovative healthcare solutions to a wide audience of investors, corporates, potential mentors, partners and government funders. We look forward to continuing to support them on their journey to success."
Mailing List sign-up
Get all the fresh insights first! Stay up-to-date with all the
latest investment news, blogs and all things SETsquared.
Sign-up
Close