High Impact Award Recognises Alcis' Impact on Current Issues Around the World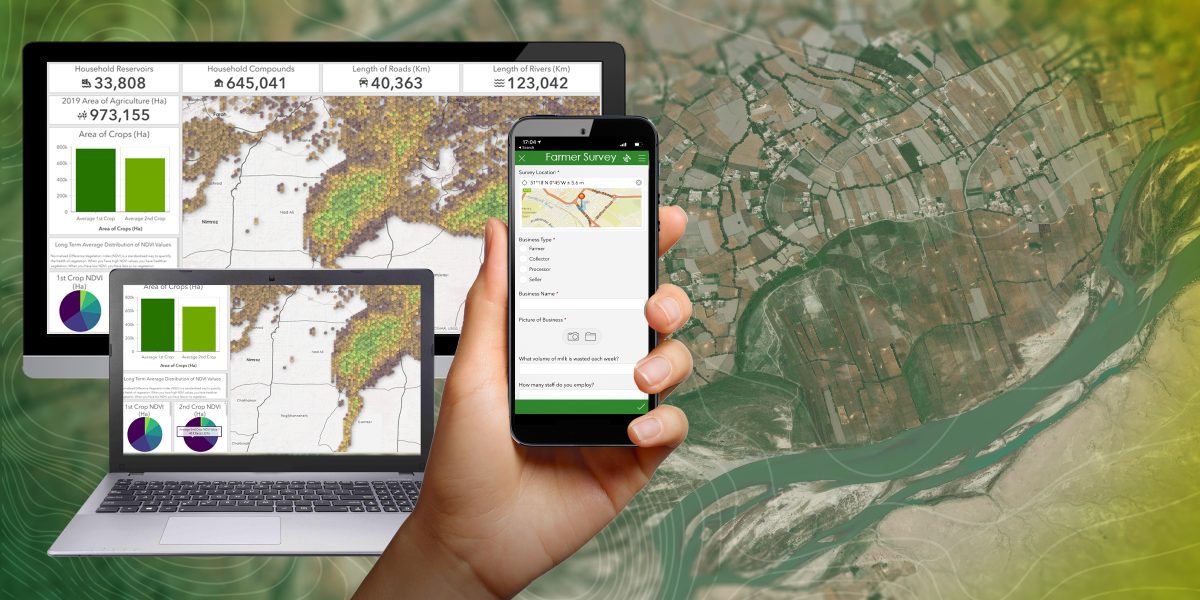 SETsquared Surrey member, Alcis, has been recognised with a High Impact Award by its Geographic Information Systems (GIS) software partner, Esri. The award recognises Alcis' 'compelling use of Esri technology to make an impact on current issues around the world'.
Alcis has achieved this impact by providing high-quality data, products and services to a range of decision makers working in extremely fragile and challenging environments, supporting them to make more effective, evidence-based and data-driven decisions.
Alcis aims to make satellite imagery, geospatial analysis and visualisation more relevant to non-expert users. It analyses satellite imagery, works with its expert network of partners on the ground who verify what the team see from space and draws on Esri software to visualise and communicate the dynamics at play over time and space. This combination of knowledge and insight enables its clients to do what they do best – save lives and improve livelihoods.
Esri presented awards to 26 partners in 11 categories at its annual Global Partner Conference. Alcis was one of two partners recognised for making an impact on current issues around the world, which is a significant achievement and a wonderful endorsement of the quality and impact of its work.
This year Alcis also won a place in the Geoawesomeness 2022 listing of the Global Top 100 #Geospatial Companies.
Mailing List sign-up
Get all the fresh insights first! Stay up-to-date with all the
latest investment news, blogs and all things SETsquared.
Sign-up
Close